The Spit's last beachfront development site hits the market
Published Thursday, 16 September, 2021 at 10:36 AM
Deputy Premier and Minister for State Development, Infrastructure, Local Government and Planning
The Honourable Dr Steven Miles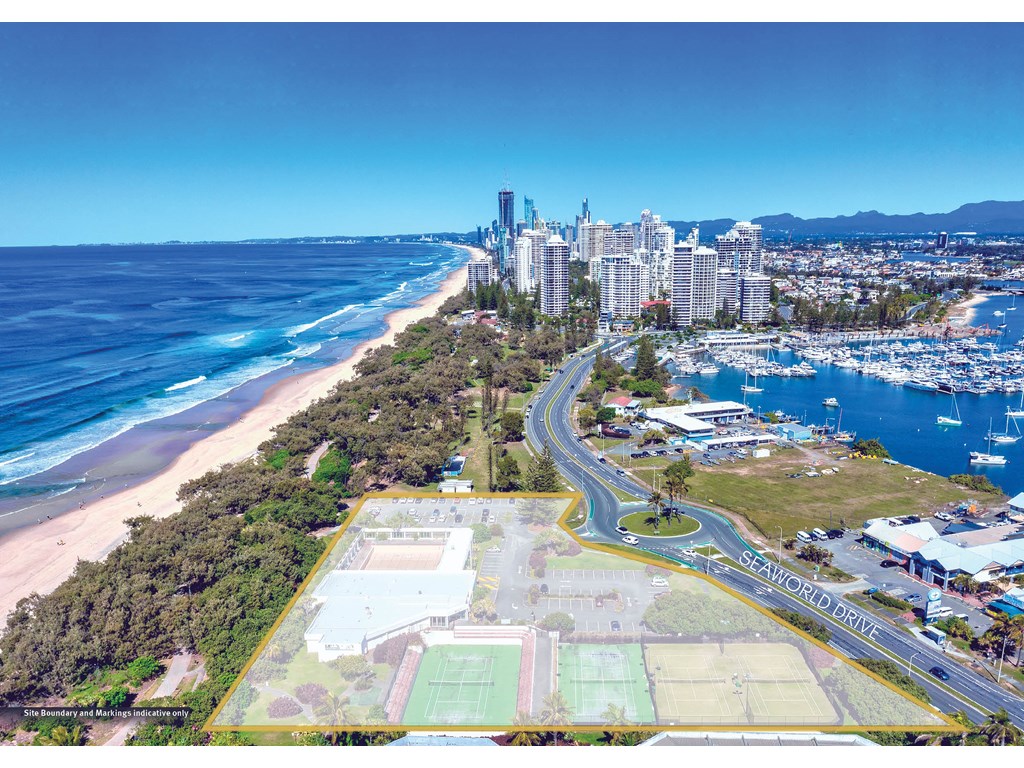 A golden opportunity to develop the last beachfront site on The Spit is expected to draw international interest from development companies, and form part of Queensland's economic recovery.
Deputy Premier and Minister for State Development Steven Miles said expressions of interest open today on a site with 152 metres of prime beach frontage.
"To maintain a strong pipeline of jobs and investment on The Spit, the 1.62-hectare site south of the Sheraton Grand Mirage Resort is being released to the market via a competitive bid process," Mr Miles said.
"Proposals to match the high-quality precinct envisioned in The Spit Master Plan will be eagerly anticipated and boost Queensland's COVID-19 Economic Recovery Plan.
"The master plan reimagines this site as a resort-style complex with a public plaza flowing from Seaworld Drive to the ocean and the public carpark moving south into Hollingdale Park.
"Offered on a long-term lease, it's location suits a variety of proposals including mixed-use tourism, hospitality and short-stay accommodation."
Member for Gaven Meaghan Scanlon said the site was expected to attract a significant amount of interest.
"The competitive process will ensure we get the best possible development proposed for the site," Ms Scanlon said.
"A through process will be followed to ensure the proposed project is appropriate for the site, creates jobs and respects the natural values of the area."
"A campaign calling for expressions of interest will be led by CBRE Gold Coast targeting experienced investors with the credentials to deliver a proposal that will add to The Spit's iconic allure."
CBRE Hotels National Director Wayne Bunz said as NSW and Victoria continue to be under pressure from COVID lockdowns, investors are very keen to follow the sun and invest in Queensland.
"This site will be highly sought after as, in our opinion, it is the best beachfront resort accommodation site that has come to the market in the past two decades," Mr Bunz said.
Mr Miles said all proposals will need to adhere to The Spit's planning regulations.
"The regulations ensure that all new developments integrate seamlessly with the landscape and respects The Spit's much-loved natural values," he said.
"The implementation of The Spit Master Plan is well underway with a raft of projects, including community infrastructure, already delivered or in progress, supporting hundreds of jobs.
"The scope of projects across the different precincts on The Spit offer something for locals and visitors alike whether these be deep-water marina berths, picnic and recreational facilities, residential and tourist accommodation, or the Oceanway walkway.
"Through the implementation of the master plan, we're delivering something really special that will confirm The Spit as one of the glittering jewels in Gold Coast's crown."
Expressions of Interest are now open on the QTenders website (ref: QT20211933) and will remain open until 4pm on 20 October 2021.
Learn more about the implementation of The Spit Master Plan.
ENDS
Media contact: Amy Hunter 0423 651 484