No room for complacency when it comes to Queenslanders' safety
Published Tuesday, 07 September, 2021 at 03:48 PM
Minister for Resources
The Honourable Scott Stewart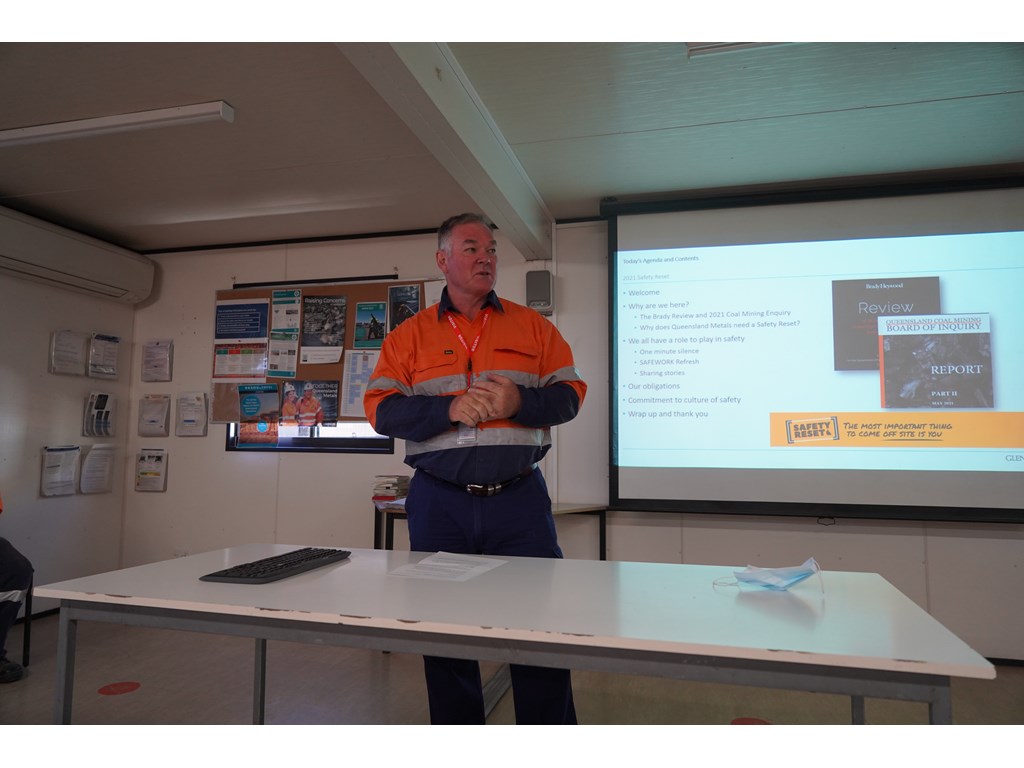 Resources Minister Scott Stewart speaking at a safety reset at Glencore's Ernest Henry Mine near Cloncurry
Queensland resource workers from the Cape to the Gold Coast are participating in site safety resets over the coming months.
Minister for Resources Scott Stewart travelled to Glencore's Ernest Henry mine near Cloncurry for a safety reset today.
"The most important thing to come out of any Queensland work site at the end of the day is our workers," Mr Stewart said.
"That's why the Palaszczuk Government is focused on the safety of workers in the resources sector and why safety resets like this are so important.
"Even though the rates of serious incidents are going down across our industries, we can't be complacent about safety – it's simply not an option."
Mr Stewart called on industry leaders to ensure the health and safety of their workers remains their number one priority, with a focus on preventing serious injuries and fatalities, and reporting incidents without fear of reprisal.
Already 43 resets have been completed in this year's safety reset.
The safety reset was developed in consultation with stakeholders from across the Queensland resources sector including operators, trade and industry associations, peak bodies and unions.
Mr Stewart said safety in the resources industry is everyone's responsibility.
"Industry, union, workers, and government all play their part in making sure every worker returns home safely after every shift," he said.
"We know that complacency can lead to serious harm, and this was reflected in Dr Sean Brady's 2019 review into accidents and fatalities in Queensland mines and quarries.
"Even when the industry thinks operations are running safely, we must constantly be on the lookout for hazards that could be going undetected, unreported and uncontrolled."
Taking place over the next two months, the safety reset will include all resources industries for the first time, in addition to mining and quarrying. This includes the petroleum, gas and explosives sectors.
ENDS
Media contact: Chris Lees 0434 859 940