Queensland Homework Centres in full swing
Published Thursday, 29 July, 2021 at 11:20 AM
JOINT STATEMENT
Premier and Minister for Trade
The Honourable Annastacia Palaszczuk
Minister for Education, Minister for Industrial Relations and Minister for Racing
The Honourable Grace Grace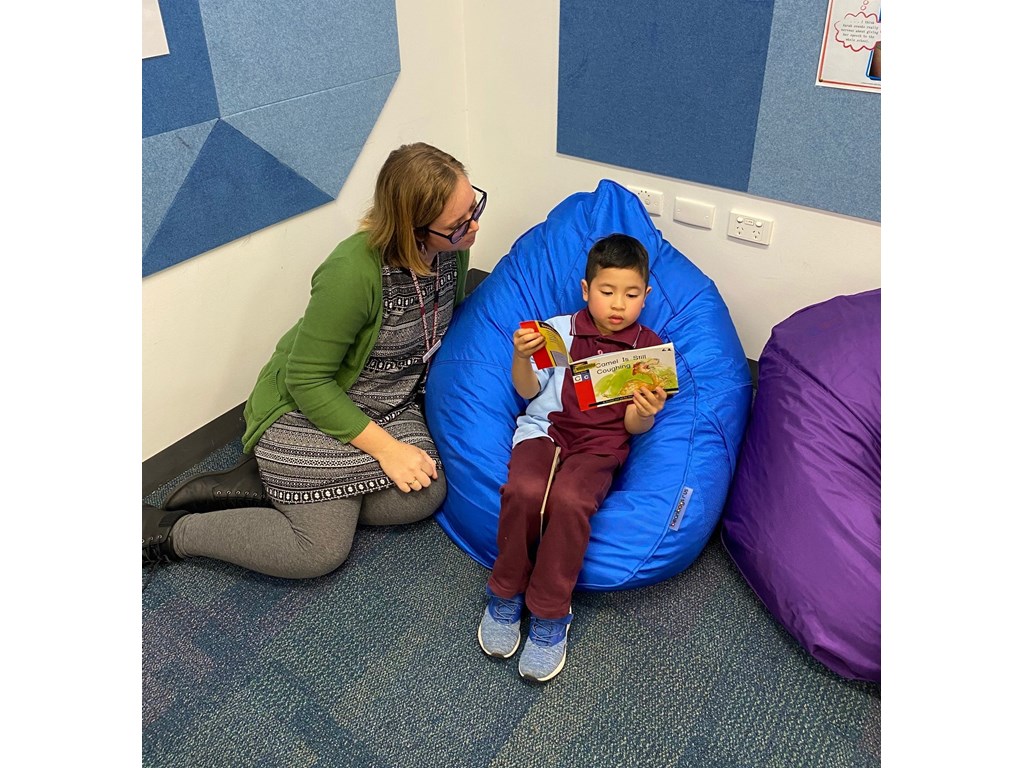 More than 1600 students are registered to attend homework centres established by the Palaszczuk Government schools across Queensland this year.
The Palaszczuk Government's four-year $8 million Homework Centre program – promised by Labor at the election - is now underway, with 1654 students registered at 120 state primary and high schools.
Premier Annastacia Palaszczuk said there had been a strong response to the state's Homework Centre program.
"Ensuring that students have the support they need to do their homework is vital when it comes to setting young people up for success," the Premier said.
"Our homework centres provide Queensland students with extra tuition to learn some of school's toughest and most important lessons.
"We also know that these centres can help to ease the pressure on working families.
"That's why we committed to establish homework centres across the state at the election.
"All 120 are now up and running with thousands of students across Queensland already benefitting.
"Investing in healthcare and education is what good Labor governments do best.
"My government will continue to invest in new infrastructure and programs like this in Queensland state schools to give our students the best possible start in life."
Education Minister Grace Grace and Mt Ommaney MP Jess Pugh dropped in to a homework session at Darra State School yesterday where 17 students are registered.
"Our Homework Centres are all about helping students complete their homework before they go home from school," Ms Grace said.
"That means that students and parents don't have homework hanging over their head and their home time is just that – home time.
"Here at Darra SS, 17 students out of a capacity for up to 24 participated in today's session which shows that there is a need for a service like this within the school community."
Ms Grace said the way the centres run will vary from school to school.
"The exact operating hours of a Homework Centre will be determined by each school based on the needs of families in the school community, and each school will plan their sessions to ensure they are appropriate for the age, learning and development needs of the children attending," she said.
"Up to three teacher aides will supervise these centres for three hours per week– here at Darra, for example, that means the centre is open two afternoons each week for 30 of the 40 school weeks each year.
"Key features of the initiative are that the program is available to students free of charge, a healthy snack is provided and participation is entirely voluntary."
Ms Pugh said the feedback so far was positive.
"I'm so glad to see students of all grades at Darra benefiting from their new Homework Centre," she said.
"As a mother I know how difficult it can be to juggle homework so this is a great solution for local families."
Darra State School Principal Gayle Healey said the school has fully embraced the centre.
"The proof is in the numbers we have already registered," Ms Healey said.
"I also know it's popular with larger families with one family with four children all enrolled."
"It's a great opportunity for children to be supported to consolidate what they have learned during school hours.
"Ours is a very multicultural school and already we can see that children from a wide range of cultural backgrounds are enrolled and from across all year levels – I'm sure it will be a great success."
ENDS
Media contact: Laura McKee 0451 997 920