Regional events drive Covid-19 recovery
Published Saturday, 17 July, 2021 at 12:42 PM
Minister for Tourism Industry Development and Innovation and Minister for Sport
The Honourable Stirling Hinchliffe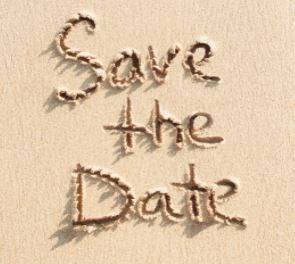 More than 20 events across nine Queensland regions will receive a combined $374,500 in funding in the latest round of the Queensland Destination Events Program for the Palaszczuk Government's Covid-19 Economic Recovery Plan.
Tourism Minister Stirling Hinchliffe said events encouraged Queenslanders to visit and explore destinations.
"We know events are a big reason why people travel to Queensland's regions to experience destinations in a unique and authentic way," Mr Hinchliffe said.
"By supporting 22 events with the Queensland Destination Events Program we're more visitors into overnight hotel stays, eating out at restaurants and enjoying our first-class Queensland holiday experiences.
"More visitors help our tourism industry's recovery."
The Queensland Destination Events Program has supported 432 event and delivered more than $13.2 in funding since 2015.
"These events are uniquely Queensland and include sporting events, films and arts and crafts," Mr Hinchliffe said.
"There's something for all tastes and they're part of the It's Live! in Queensland events calendar which is expected to deliver more than $380 million to support local jobs for the Palaszczuk Government's Covid-19 Economic Recovery Plan."
| | | | |
| --- | --- | --- | --- |
| Event Name | Destination | Start Date | End Date |
| Wynnum Fringe | Brisbane | 28-Sep-21 | 16-Oct-21 |
| Fitzroy River Barra Bash | Capricorn | 27-Oct-21 | 31-Oct-21 |
| Yeppoon Running Festival | Capricorn | 11-Sep-21 | 12-Sep-21 |
| Hervey Bay 100 | Fraser Coast | 19-Nov-21 | 21-Nov-21 |
| Premier Invitational | Gold Coast | 24-Sep-21 | 03-Oct-21 |
| Crafted Festival | Gold Coast | 11-Sep-21 | 11-Sep-21 |
| Beach Rugby Australia | Gold Coast | 11-Sep-21 | 12-Sep-21 |
| Queensland State Cup | Gold Coast | 26-Nov-21 | 28-Nov-21 |
| Gold Coast World Masters | Gold Coast | 24-Oct-21 | 30-Oct-21 |
| Rumble on the Reef | Mackay | 20-Sep-21 | 03-Oct-21 |
| Rotary Ride The Range | Southern Queensland Country | 10-Oct-21 | 10-Oct-21 |
| Granite Belt Art & Craft Trail | Southern Queensland Country | 29-Oct-21 | 31-Oct-21 |
| Warwick Rodeo and Warwick Gold Cup Campdraft | Southern Queensland Country | 25-Oct-21 | 31-Oct-21 |
| Floating Land Biennale | Sunshine Coast | 09-Oct-21 | 24-Oct-21 |
| Yonder | Sunshine Coast | 25-Nov-21 | 27-Nov-21 |
| Mitchell Creek Rock N Blues Fest | Sunshine Coast | 17-Sep-21 | 19-Sep-21 |
| Gold Rush Festival | Sunshine Coast | 15-Oct-21 | 16-Oct-21 |
| Hamilton Island Triathlon & Ocean Swim Weekend | The Whitsundays | 12-Nov-21 | 14-Nov-21 |
| Don River Dash | The Whitsundays | 10-Sep-21 | 12-Sep-21 |
| Port Shorts Film Festival | Tropical North Queensland | 15-Oct-21 | 16-Feb-21 |
| Mapoon Cullen Point Barra Bash | Tropical North Queensland | 02-Oct-21 | 03-Oct-21 |
| Outback by the Sea | Tropical North Queensland | 25-Sep-21 | 04-Oct-21 |
Media: 0427 475 089