South East Queensland's best training talent announced
Published Friday, 16 July, 2021 at 01:00 PM
Minister for Employment and Small Business and Minister for Training and Skills Development
The Honourable Di Farmer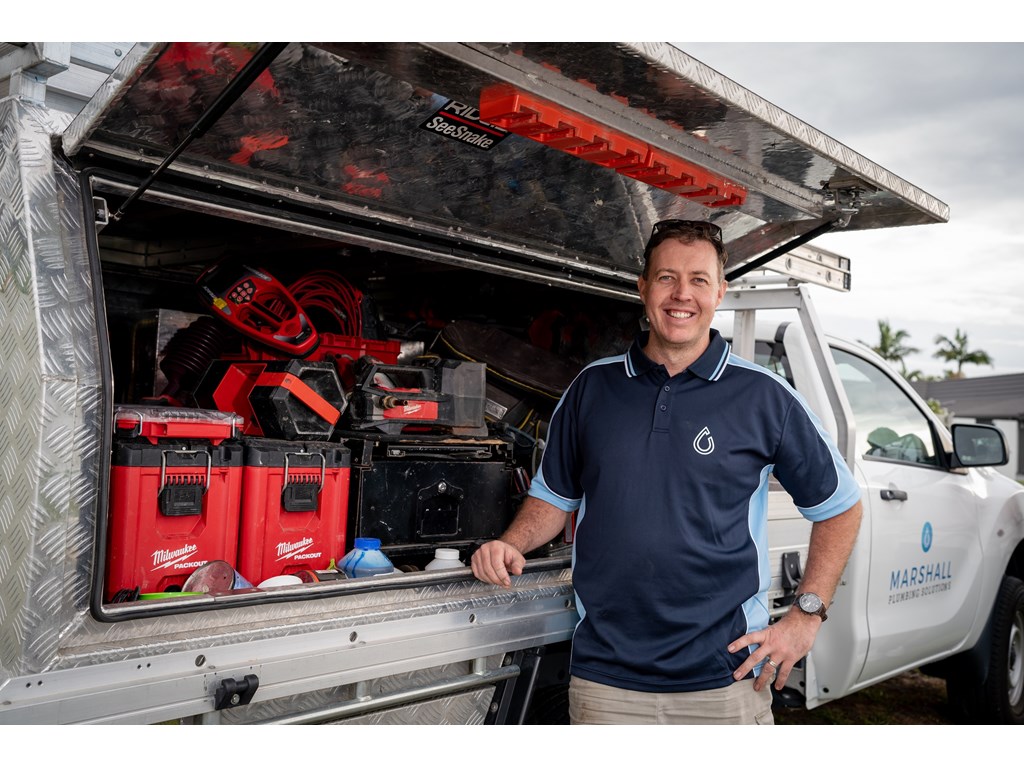 Harry Hauenschild Apprentice of the Year category, Sam Raper
A Gold Coast not-for-profit community-based organisation supporting migrants has been selected as a South East Queensland regional winner in the 60th annual Queensland Training Awards.
Minister for Training and Skills Development Di Farmer named The Migrant Centre and 10 other South East regional winners, recognising their significant contribution to training Queenslanders especially at such a challenging time.
"The Palaszczuk Government put investing in skills at the centre of our COVID-19 Economic Recovery Plan, and with over $1 billion in the recent state budget dedicated to training and skills, we are delivering on that commitment," Minister Farmer said.
"The Queensland Training Awards provide a perfect opportunity for us to shine a spotlight on our top achievers in training and highlight the power of skills.
"I am delighted to announced that The Migrant Centre, also known as TMC, is the regional winner of the Community Training Initiative of the Year category for two Skilling Queenslanders for Work projects, Migrants Matter and WorkAble.
"The centre is a leading provider of multicultural training and employment services, assisting newly arrived Australians, people from disadvantaged backgrounds and the long-term unemployed.
"In 2020, the centre reported a 77 per cent employment rate for participants in the two programs."
Minster for the Environment and the Great Barrier Reef and member for Gaven Meaghan Scanlon said she was proud of South East Queensland's winner in the Harry Hauenschild Apprentice of the Year category, Sam Raper. Sam had recently been employed as a plumbing teacher at TAFE Queensland's Ashmore campus in addition to working in the industry with Marshall Plumbing Solutions on the Gold Coast.
"Gaining a mature age apprenticeship was a challenge for Sam, but one he was keen to take on," Minister Scanlon said.
"Having completed a Certificate III in Plumbing Sam is now undertaking a Certificate IV in Plumbing as he continues towards his next goal of a plumbing contractor licence.
"In the VET Teacher or Trainer of the Year category, the winner is Matt Foster, who draws on his experience as a rugby league player and trainer as well as his fitness qualifications, to teach fitness, sport and first aid at TAFE Queensland's Ashmore campus and local schools."
"Faced with the challenges of 2020, Matt developed an innovative online delivery approach that enabled him to continue teaching the practical elements of his coursework. This successful approach was shared across TAFE Queensland Gold Coast as part of the organisation's wellness strategy."
Linus Power, member for Logan said it was extremely important that the hard work of the state's outstanding apprentices, trainees, students, employers, teachers and training projects was recognised.
Flagstone State Community College student, Bree Connell who was named the School-based Apprentice or Trainee of the Year for her commitment to a Certificate III in Barbering at Murphy's Barber Shop at Jimboomba where she works each Friday.
"The local businesses that featured in the list of regional winners include Sea World Cruises, named as the region's Medium Employer of the Year," Linus Power said.
"They have been selected for their commitment to training and I congratulate Sea World Cruises' co-directors who are passionate about developing the next generation of tourism business operators, skippers and marine crew.
"The business's seven vessels, which operate from the Surfers Paradise and Main Beach terminals, provide the ideal training platform for tourism and marine trainees, supporting on-the-job training in a real-world environment.
"In early 2021, Sea World Cruises had 31 staff members undertaking training, including traineeships in maritime operations and business — equating to 55 per cent of its total workforce.
"Congratulations to the regional winners who are the skilled Queenslanders we need for our economy to continue to bounce back."
The regional winners will now vie for the state titles, which will be announced at the State Final Event in September.
Media contact: Kate Talbot, 0439 803 211
Photographs of winners: https://bit.ly/3wFoL8a
Full list of South East Queensland winners:
Small Employer of the Year – Montessori Child Care and Kindergarten
Medium Employer of the Year – Sea World Cruises
Large Employer of the Year – Frizelle Sunshine Automotive
Community Training Initiative of the Year – The Migrant Centre Organisation Inc
VET Teacher or Trainer of the Year – Matt Foster
Equity VET Student of the Year – Glenn Stacey
School-based Apprentice or Trainee of the Year – Bree Connell
Aboriginal and Torres Strait Islander Student of the Year – Kya Bob
Vocational Student of the Year – Tania Wells
Bob Marshman Trainee of the Year – Ashleigh Tomlinson
Harry Hauenschild Apprentice of the Year – Sam Raper
To learn more about the Queensland Training Awards visit https://desbt.qld.gov.au/training/qta
Please note Brisbane winners will be announced on July 30.