Queensland's protected areas expanded
Published Saturday, 10 July, 2021 at 09:00 AM
Minister for the Environment and the Great Barrier Reef and Minister for Science and Youth Affairs
The Honourable Meaghan Scanlon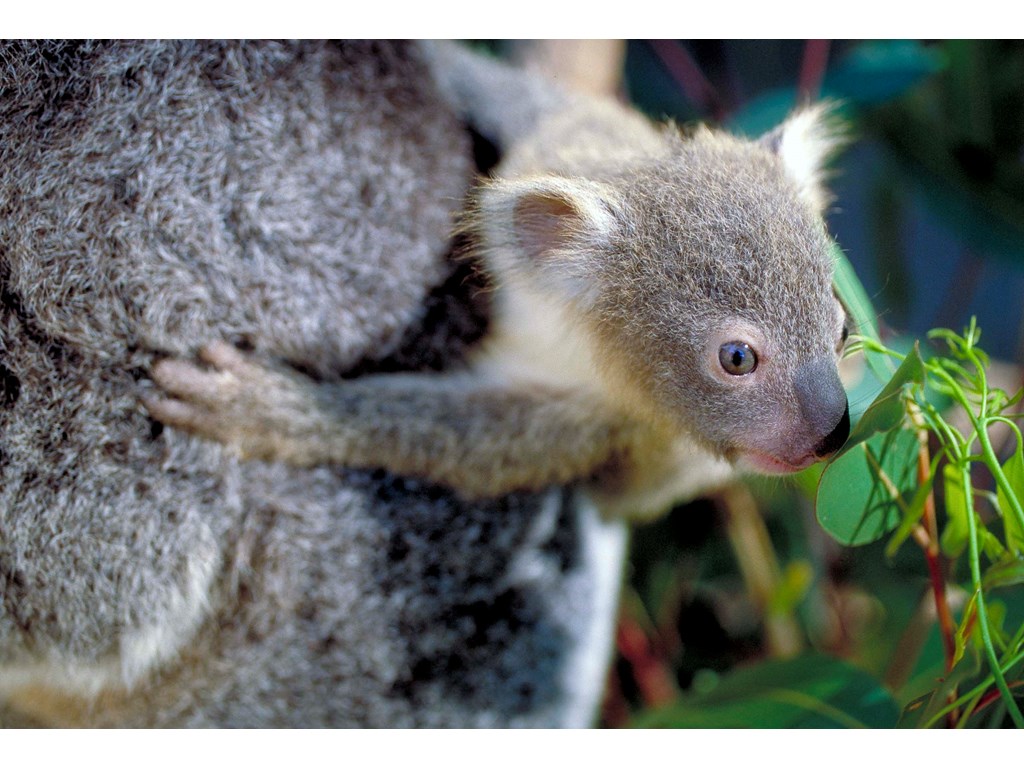 The Palaszczuk Government has announced more than 4,600 hectares of land will become protected habitat for wildlife, while half-a-million dollars will be provided to dozens of property owners across the state to safeguard nature refuges.
Visiting 30 hectares of land today on the southern Gold Coast to be declared a new nature refuge, Environment Minister Meaghan Scanlon said the move would ensure more crucial habitat for Queensland's native wildlife with 4,400 hectares to be added to the state's national parks, 144 hectares to nature refuges, and 82 hectares to conservation parks – equivalent to 8,500 football fields.
"The Palaszczuk Government is investing a record $1.4 billion to protect the environment and to create jobs as part of Queensland's COVID-19 economic recovery plan," Minister Scanlon said.
"When we announced Queensland's plan for economic recovery last year, we made sure that protecting our environment would be a key pillar.
"As our economy and jobs bounce back, so too will our environment – with rangers to maintain these new protected areas, and landholders across the state to engage local businesses to revegetate private nature refuges and create fire breaks.
Minister Scanlon said the new additions to Queensland's protected areas demonstrated that the Palaszczuk Government was delivering on its commitment to grow the protected area system, as outlined in Queensland's Protected Area Strategy 2020-2030.
"This announcement increases the size of Queensland's protected areas to 14.3 million ha or 8.26% of the state's total land area.
The new additions to Queensland's protected areas are:
4370 ha of former grazing land, added to the Pinnacles National Park, south-west of Townsville, that now totals 5647 ha and is known for its stunning rock formations
81.6 ha of former unallocated State land added to the Wongaloo Conservation Park, south-east of Townsville, that now totals more than 1740 ha, adjoins the Bowling Green Bay Ramsar site, is one of the largest wetlands on Australia's east coast, and is an important breeding site for about 30 species of waterfowl, including the iconic brolgas
A new 81 ha Mount Elliot Nature Refuge, south-east of Ipswich, connecting to the important Flinders-Goolman Conservation Estate and containing the locally significant Mount Elliott.
A new 30 ha Merala Nature Refuge, south of the Gold Coast, that protects threatened species habitat including for koalas, the Richmond birdwing butterfly, the greater glider, and contains a significant tract of blackbutt forest
A new 12 ha Rock of Ages Nature Refuge, which forms part of the Maroochy catchment north-west of Nambour, and protects threatened species including the giant barred frog and the glossy black cockatoo
The Misty Mountain Nature Refuge, near Millaa Millaa, which has increased by 26 ha to now total 90 ha of conservation-significant land that completes a wildlife corridor linking the World Heritage-listed Herberton Range National Park, the Cassowary Crossing Nature Refuge and the World Heritage-listed Malaan National Park.
"More than $500,000 will also be distributed across 90 projects to help Queensland private nature refuge landholders enhance conservation values and reduce the impact of intense bushfires on their properties.
"Queensland has the largest private protected area network in Australia by land area that protects a diversity of ecosystems with varying susceptibility to intense bushfire.
"We've made funding available to commence fire management planning on nature refuges to help reduce the risk of fire detrimentally impacting these important natural areas.
Minister Scanlon said across Queensland there were 541 nature refuges and one Special Wildlife Reserve, covering more than 4.47 million ha - almost a third of Queensland's protected area estate.
"Our nature refuges stand to benefit from a professional fire management plan to guide future management specifically designed to reduce bushfire impacts on conservation values.
Some of the successful recipients of the latest grant round include:
$4,600 to develop a Fire Management Plan for Charlie Moorhead Nature Refuge near Wamuran
$4,585 to develop a Fire Management Plan for Wong'ai Nature Refuge to conserve the area's biodiversity values near Tandur
$5,000 to develop a Fire Management Plan for Resolute Nature Refuge near Nanango
$5,000 to develop a Fire Management Plan for Ant Plant West Nature Refuge near Merryburn
$7,778 for the removal of noxious weeds at Serpentine Lagoon Nature Refuge near Woodstock
$7,120 to improve wet season access to facilitate revegetation works, and weed and feral animal management at the South Endeavour Nature Refuge near Cooktown
$4,973 to monitor the display and song activities of four adult male Albert Lyrebirds with newly established territories during the breeding season at Carabeen Nature Refuge near The Falls, north-east of Killarney.
Minister Scanlon said nature refuge landholders were dedicated to the environment, preserving their land for future generations and complementing the State Government's role in growing and managing Queensland's protected area network.
"They do a fantastic job and help to ensure the ongoing success of Queensland's Private Protected Area Program."
ENDS
Media contact: Francis Dela Cruz - 0420 592 078