Brickman LEGO exhibition set to be a "block" buster
Published Friday, 04 June, 2021 at 10:46 AM
Minister for Communities and Housing, Minister for Digital Economy and Minister for the Arts
The Honourable Leeanne Enoch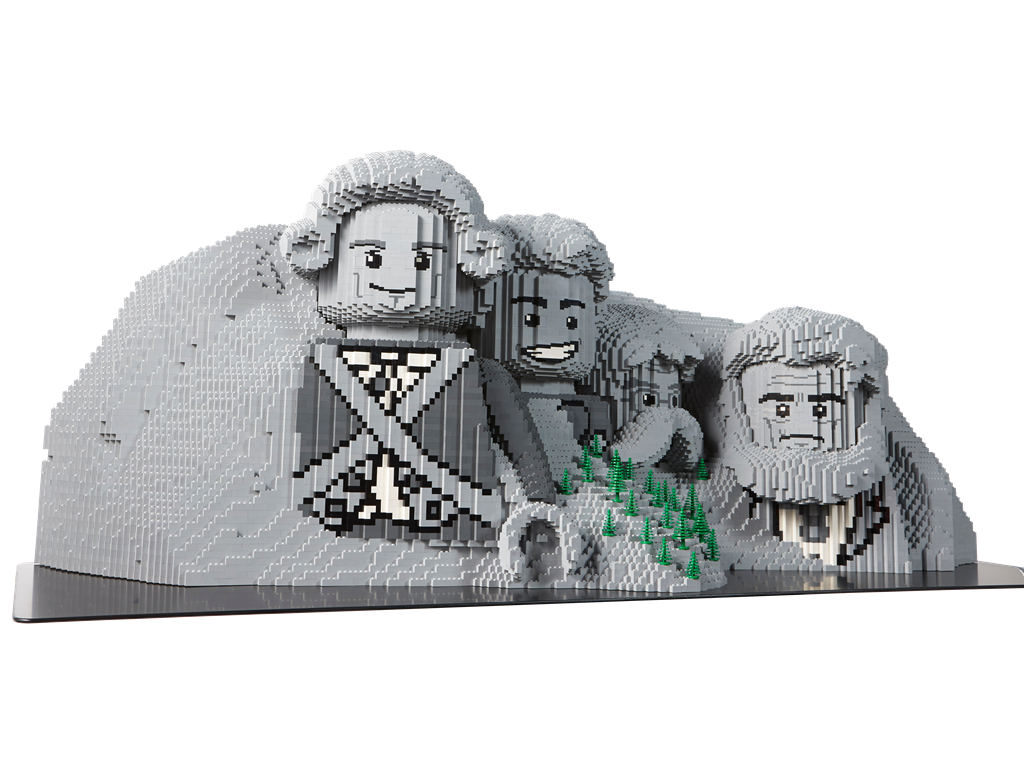 A jaw-dropping LEGO® brick exhibition is coming to Queensland Museum in two weeks and will be sure to have Queenslanders lining up for blocks.
Minister for the Arts Leeanne Enoch said tickets are now on sale for the Brickman Wonders of the World LEGO brick exhibition, which opens on Friday June 18, just in time for the school holidays.
"This exhibition is set to be a 'block' buster, featuring more than 50 awe-inspiring LEGO brick masterpieces that will give visitors the chance to see some of the world's most iconic landmarks," Minister Enoch said.
"From the Pyramids of Giza to the Arc de Triomphe, Leaning Tower of Pisa, the Great Wall of China, Big Ben and everything in between, there has never been a better time to experience these LEGO wonders, and you can do it right here in Queensland.
"Set to be a drawcard for visitors and tourism spending, the exhibition is building more blocks for Queensland's economic recovery, as it attracts people to Brisbane."
Created using more than 1.3 million LEGO bricks and taking almost 5,000 hours to create, the LEGO masterpieces weigh well over a tonne and will be moved into the museum using forklifts and cranes.
"With international borders shut, now is an ideal time to travel the Wonders of the World through LEGO bricks.
"The great thing about LEGO is that it is cross-generational, it brings together all ages with its creativity, and combines art and science in a fun and educational way.
"Not only can visitors to this exhibition learn about the landmarks, they can also engage in the creative process and make their own LEGO brick masterpieces inside the exhibition.
"You won't want to le-go of the chance to see these wonders of the world in brick form!" Ms Enoch said with a laugh.
Queensland Museum Network CEO Dr Jim Thompson said Brickman Wonders of the World will open up opportunities to showcase Queensland Museum's collection to a new audience.
"LEGO fans young and old will delight in some of the world's greatest and ancient sights in brick form and will be able to play, create and learn more about these iconic landmarks," Dr Thompson said.
"You can see Queensland's Great Barrier Reef in brick form and then visit Wild State Gallery on Level Four, to learn more about the species who call the reef home or once you have seen the Egyptian Mummies or Pyramid of Giza, a visit to the Discovery Centre will showcase some of the objects from our antiquities collection."
The exhibition featuring some of the world's most iconic landmarks and masterpieces were made exclusively with LEGO bricks by Australia's only LEGO certified professional Ryan McNaught.
Ryan said he was pleased to be bringing Wonders of the World to Queensland Museum.
"I like to use LEGO to help teach kids about things they might not necessarily know about – I call it education by stealth," Mr McNaught said.
"Not only can these young LEGO enthusiasts see some of the world's greatest icons up close, they can then explore the rest of the museum and learn a little more."
Minister Enoch said exhibitions like this are helping Queensland's economy recover from the pandemic.
"The arts are key to delivering the Palaszczuk Government's plan for economic recovery, each year injecting $8.5 billion into the state's economy and supporting more than 92,000 jobs for Queenslanders," Minister Enoch said.
Brickman Wonders of the World will open at Level 3 Queensland Museum on Friday 18 June.
Tickets cost Adult: $19.50, Concession (13 years + Seniors) $17, Junior (3-12) $12.50 or Family (2A+2C or 1A + 3C) $59.
People will also have the opportunity to experience Wonders of the World multiple times with a season pass. Costs are Adult: $39, Concession (13 years + Seniors) $34, Junior (3-12) $25 or Family (2A+2C or 1A + 3C) $118. Season passes are also will be available to purchase.
An early bird discount of 20% on exhibition season passes for families for $99 starts today, and will be available until 16 June.
For more information and to purchase tickets, visit https://www.qm.qld.gov.au/brick
ENDS
Media contact: Pam Frost 0437 859 987