Wild Duck Island to protect vulnerable nesting turtles
Published Sunday, 23 May, 2021 at 08:30 AM
Minister for the Environment and the Great Barrier Reef and Minister for Science and Youth Affairs
The Honourable Meaghan Scanlon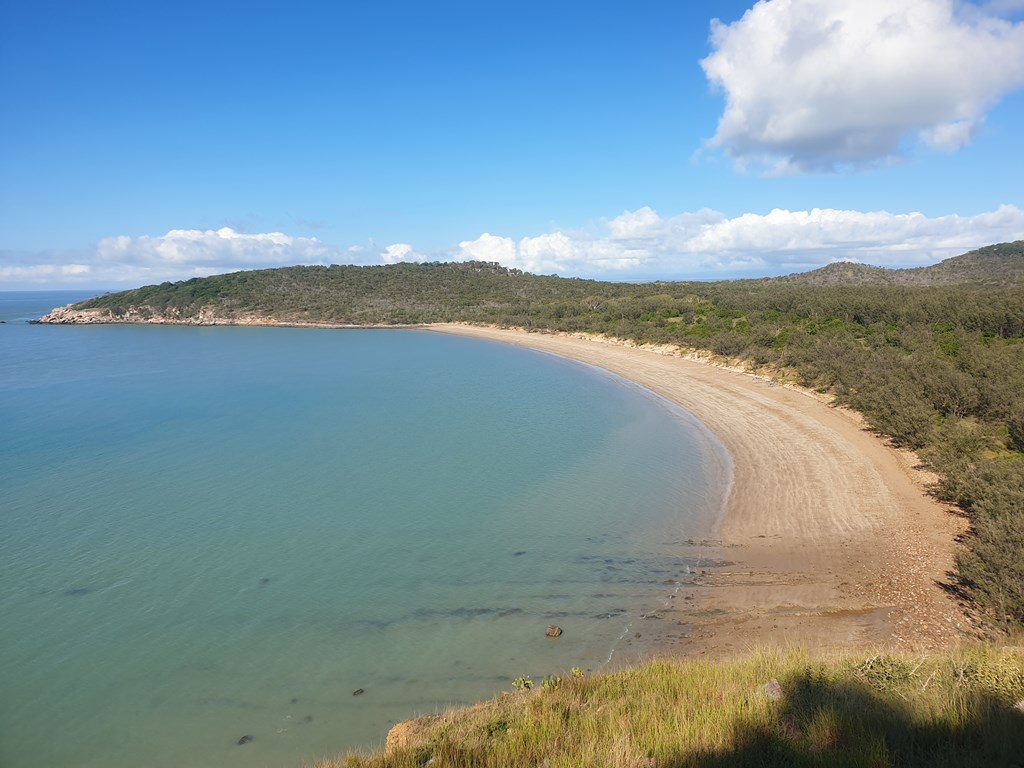 Wild Duck Island, the largest nesting site in Eastern Australia for flatback turtles, will be better protected now the Palaszczuk Government has spent $1.2 million dollars to acquire the remote islands tourism lease.
Flatback turtles are unique to Australia. They are classed as "vulnerable" and spend their lives in the warm, shallow inshore waters and bays feeding off the soft-bottomed seabed well away from coral reefs.
Environment Minister Megan Scanlon said the lease buy-back, coincides with World Turtle Day, this Sunday, and marks the government's on-going commitment to secure new, strategic land for conservation.
"We're celebrating World Turtle Day by taking real action to help this uniquely Australian turtle species to survive and thrive," Ms Scanlon said.
"It's part of the Palaszczuk Government's almost $1 billion investment this year to protect the environment, create jobs and drive Queensland's economic recovery.
"It ensures the whole island is protected and our flatback turtles can nest safely in numbers and undisturbed.
"Wild Duck Island is one of the 48 islands of the Broad Sound group off Central Queensland. Many of these islands are largely in their natural state making them a perfect haven for nesting vulnerable flatback turtles.
"A 118-hectare parcel of land on the island was set aside for tourism and there are several derelict buildings intended for a resort that never opened. The rest of the island is already national park.
"It has been mostly been deserted for decades. Its splendid isolation has seen it become the largest flatback turtle nesting site in eastern Australia.
Rehabilitation of degraded areas of the island, and the removal of the derelict resort will be undertaken in partnership with the Great Barrier Reef Marine Park Authority.
Minister Scanlon said the government has also finalised the purchase of land adjacent to the Mon Repos Conservation Park, a globally significant nesting site for loggerhead turtles and other species.
"This additional land will be added to the Conservation Park. It will protect dune ground water recharged areas critical for sustainability of this world-renowned marine turtle nesting site.
"Once the land is restored it will form an environmental buffer between neighbouring agricultural activity, boost the nesting grounds resilience to climate change and sea rises and protect it from artificial light.
Minister Scanlon said the land buy-ups are part of the Queensland Government's commitment to turtle conservation by expanding protected areas across the state through the Protected Area Strategy.
"Our on-going investment in turtle conservation at Mon Repos significantly expands the conservation park and boosts sustainability of this world class ecotourism facility which attracts over 30,000 visitors a year.
"By ensuring all of Wild Duck island is a protected, we ensure flatback turtles can nest there undisturbed.
"Another vital commitment to a healthy reef, healthy environment and healthy economy which will see us contribute another $6 million into the Great Barrier Reef Island Arks project, to expand our protected estate."
Feral Pigs are also being eliminated from along the Whitsunday coastline and beaches in an aerial shooting program which finishes at the end of next month.
Over 2000 pigs were destroyed last year. The Whitsunday Regional Council's eradication program financially supported by the State Government aims to eradicate another 1200 this year.
Feral pigs eat and destroy eggs in the nests of the green and flatback turtles.
ENDS
Media contact: Francis Dela Cruz - 0420 592 078