Spit $93.6 million proposal means hundreds more jobs
Published Tuesday, 18 May, 2021 at 08:08 AM
Deputy Premier and Minister for State Development, Infrastructure, Local Government and Planning
The Honourable Dr Steven Miles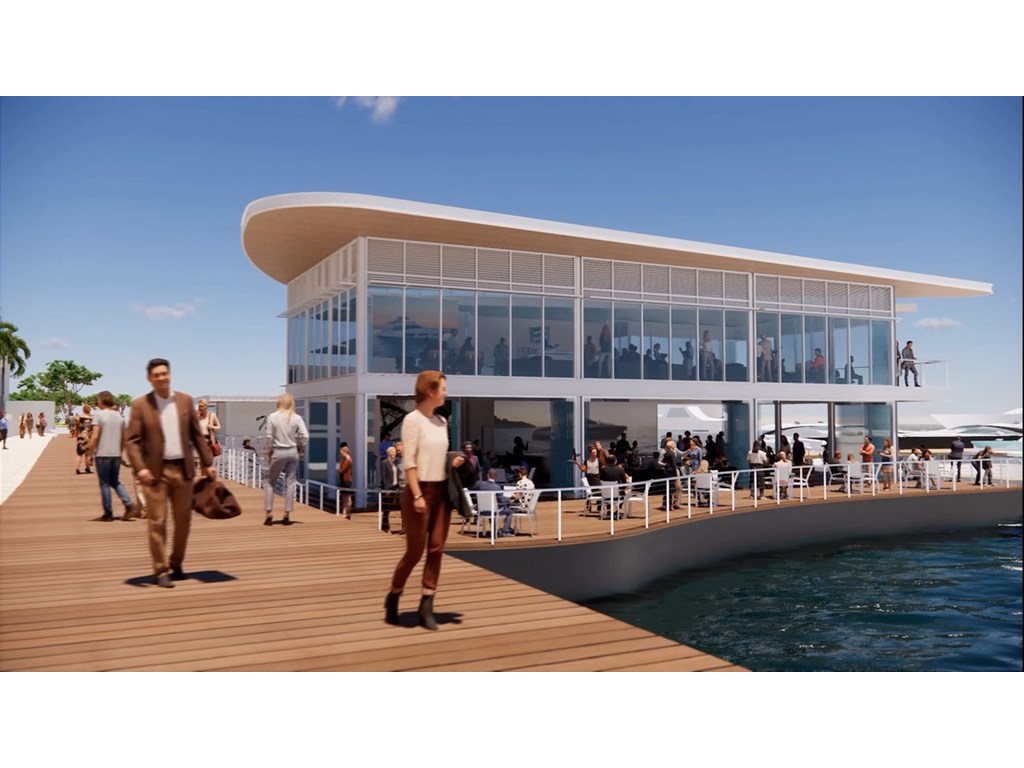 Artist impression of the Village Centre South development
*Fly-through vision is available here
Gold Coast will soon welcome an almost $94 million luxury development, that will support more than 400 new jobs at the iconic Southport Spit.
Deputy Premier and State Development Minister Steven Miles said, as part of The Spit Master Plan, the Government had held an expression of interest process for the Village Centre South project.
"After a rigorous process, the successful project is a $93.6 million development, including 47 luxury apartments, retail and public spaces," Mr Miles said.
"The proposal also includes a 52-berth marina that includes three superyacht berths.
"Gordon Corporation Pty Ltd, the successful proponent, estimates the project will support more than 300 jobs during its two-year construction phase and more than 100 jobs when fully operating.
"The two-stage expression of interest process was undertaken to ensure the successful proponent has the capability to deliver the project and that The Spit will continue to be somewhere special.
"Importantly, it will adhere to a maximum of three stories or 15 meters in height.
"We will be working with the proponent and the City of Gold Coast to ensure that this proposal adheres to the City of Gold Coast Planning Scheme, is consistent with the master plan and the preservation of The Spit's natural values.
"This project will support economic recovery on the Gold Coast ."
Member for Gaven Meaghan Scanlon said the Village Centre South project was one of the new development sites, the first to be released in decades on The Spit.
"As we recover from the COVID-19 pandemic, building infrastructure and partnering with the private sector is essential," Ms Scanlon said.
"This project will provide a $94 million injection into the economy, create jobs in construction and ongoing hospitality and operational jobs."
Mr Miles said the Village Centre South project is anticipated to complement The Spit's offering to tourists and locals alike.
"There is so much work underway, soon to begin or completed at the Spit," he said.
"This includes the shared pathway between Seaworld and Doug Jennings Park, Moondarewa Spit foreshore, the Seaway Promenade and pontoon and jetty in Marine Stadium."
Gordon Corporation Director Tim Gordon said Gordon Corporation is a Queensland company with over 30 years' experience in delivering residential, commercial, and mixed-use projects.
"As a Gold Coast-based company, we are very excited about the prospect of working with the State Government to realise our proposed project, being the first new development in many years on The Spit," he said.
Construction on the Village Centre South project is expected to commence next year and finish late-2023.
For more information on The Spit Master Plan visit here.
ENDS
Media contact: Amy Hunter – 0423 651 484