AFLW Lions stadium builds jobs
Published Monday, 17 May, 2021 at 11:22 AM
Minister for Tourism Industry Development and Innovation and Minister for Sport
The Honourable Stirling Hinchliffe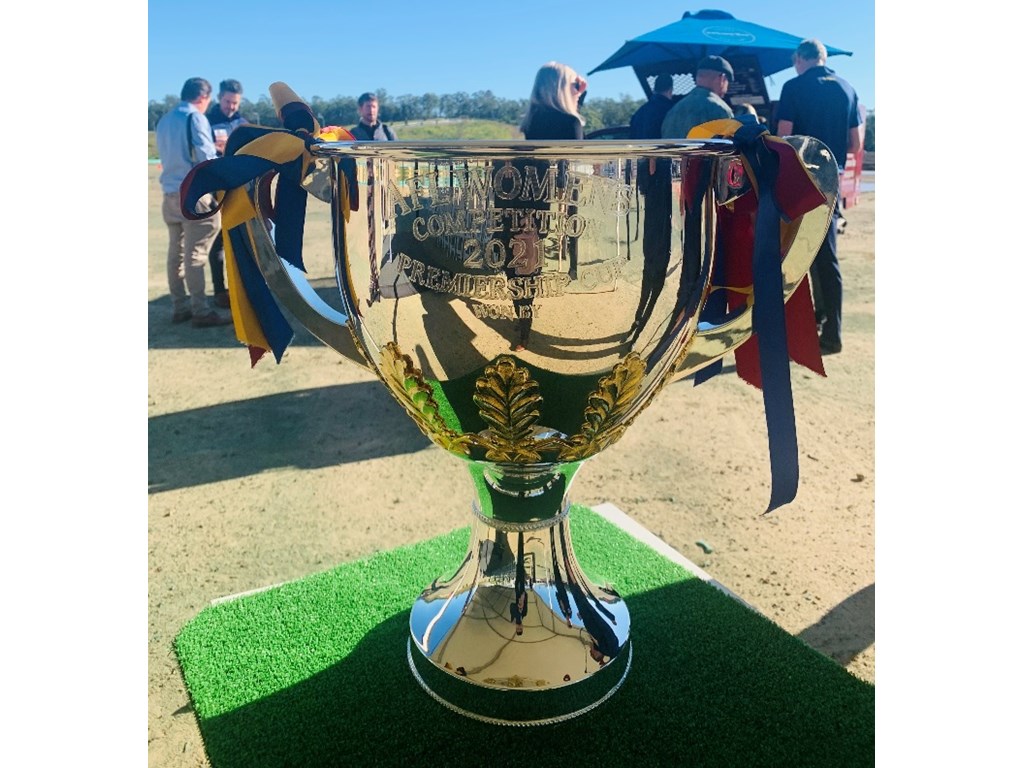 Construction has started on the new, $70 million Springfield Central home for the AFL Women's (AFLW) reigning 2021 premiers, the Brisbane Lions.
Member for Jordan Charis Mullen said the stadium would support 187 construction jobs for Queensland's economic recovery plan.
"It's fantastic to see the construction team on site and delivering jobs for tradies," Ms Mullen said.
"We've always wanted to see access to this important sporting infrastructure investment shared with the whole community and that's what we've achieved.
"It's an important win for both women's AFL and our community."
Sport Minister Stirling Hinchliffe said work starting on the 10,000-seat boutique stadium – to be named Brighton Homes Arena – made 2021 an outstanding year for the Lions' women's premiership team.
"This will be the perfect place to display future AFLW premiership silverware after the Lions' first, stunning 18-point Grand Final win over the Crows," Mr Hinchliffe said.
"The Palaszczuk Government is investing $18 million in the Lions' Brighton Homes Arena because we know this complex will inspire the next generation of young girls to chase their sporting goals.
"When girls and women have the infrastructure and coaching support they need to be their best, the sky's the limit.
"From community to elite football, Queensland is experiencing phenomenal growth in girls and young women playing AFL.
"Right now, 42 per cent of AFL players in Queensland are female, up by an impressive 331 per cent in just seven years.
"Queensland was last year's home of the men's AFL premiership season with the AFL Bubble and the historic Gabba Grand Final, creating a football legacy.
"The Palaszczuk Government and the AFL have partnered on an $8 million, three-year Grand Final Infrastructure Legacy Fund to upgrade playing ovals and female friendly change-rooms across the State.
"We hope the Grand Final legacy will deliver a new generation of elite female AFLW players to train and play here under lights at Springfield Central."
The stadium is funded by the Palaszczuk Government ($18 million), Australian Government ($15 million), AFL and Brisbane Lions ($10 million) and Ipswich City Council ($20 million) plus ground works.
Brighton Homes Arena will be the first team sport facility in Australia to provide elite training for professional men's and women's AFL teams.
Designed by local architects Populous and built by Hutchinson, the complex includes an elite indoor training facility, gymnasium, pool, childcare centre and an events lawn.
An administration centre with meeting rooms and an auditorium is also planned with facilities able to be used by the Springfield community, adding a new revenue stream for the club.
Brisbane Lions CEO Greg Swann welcomed the start of construction on the landmark project.
"This project will have a transformative impact upon our club's ability to stage AFL women's matches in a manner expected by our Queensland supporters," said Mr Swann.
"It will also improve development pathways for junior footballers from across southern Queensland and help our AFL and AFLW athletes to reach their full potential."
Lions Chairman Andrew Wellington said the Brisbane Lions were grateful for the significant support for the Springfield facility.
We know the Queensland Government is supportive of all sport, but their passionate support for female sport aligns perfectly with the Brisbane Lions and our AFLW journey over the last five years," Mr Wellington said.
"Thanks to the funding and support of the Queensland Government, Australian Government and Ipswich City Council, our AFLW players will enjoy some of the best facilities in the country.
"In addition, Springfield will be the new home for our Hyundai Help for Kids Academy which will play a significant role in developing and promoting Queensland male and female talent of all ages."
Ipswich Mayor Teresa Harding said it was great to support a purpose-built facility for female athletes.
"We are excited that work is about to begin at the Brisbane Lions community arena and will soon see the champion Lions women and men playing and training in our home patch," Mayor Harding said.
"Council has committed $20 million to this project which has enabled the ground to be fit-for-purpose and ready for construction.
"The location is perfect: beside the Springfield Central train station and in the middle of our booming eastern suburbs.
"This project will continue to bring jobs, growth and investment in the region for many years to come.
"One of the pluses is that as well as the 10,000-seat boutique arena, this complex will feature car parking facilities, community education and meeting spaces, a café and a swimming pool.
"And there will be community football fields adjacent and give our residents a real connection with the Brisbane Lions."
The stadium will also be used for AFLQ community programs, NEAFL and representative matches.
Brighton Homes Arena is expected to be completed by September 2022, weather permitting.
For more information, visit www.lions.com.au
Media: 0427 475 089 (Minister Hinchliffe's Office)