Wide Bay & Burnett manufacturers to share in $15.5 million grant program
Published Wednesday, 21 April, 2021 at 10:45 AM
Minister for Regional Development and Manufacturing and Minister for Water
The Honourable Glenn Butcher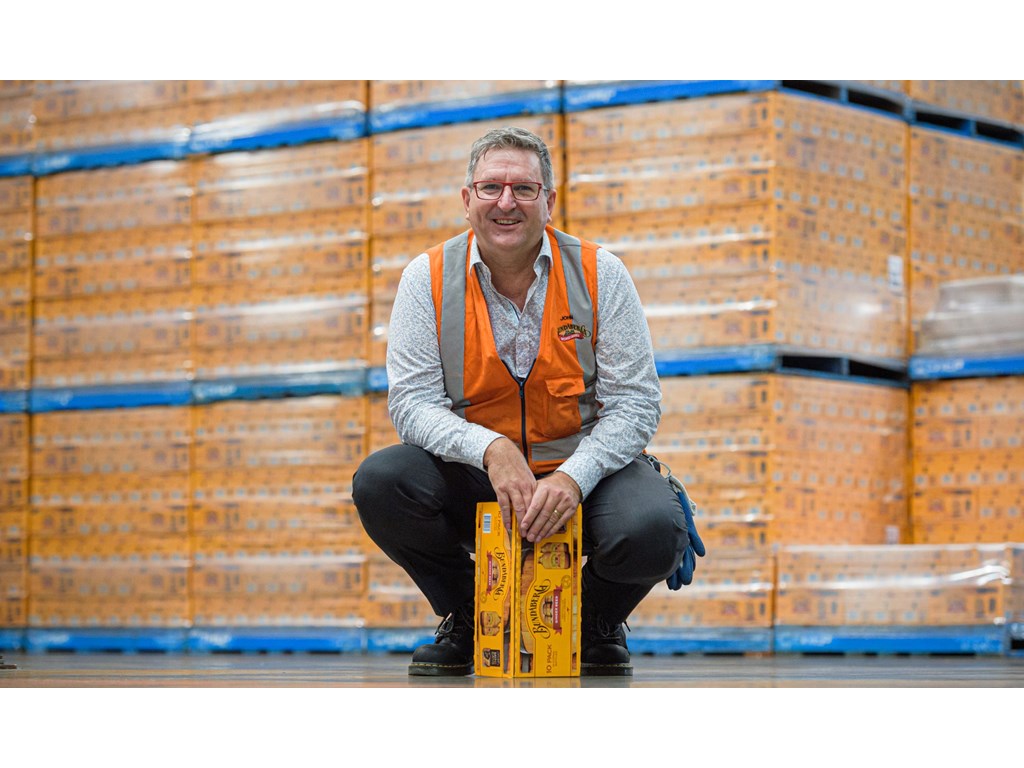 *Please see links to photos and video footage below.
Manufacturers in Wide Bay & Burnett have the opportunity to supercharge their businesses with the Queensland Government unveiling a fourth round of the highly successful Made in Queensland grants program.
Minister for Regional Development, Manufacturing and Water Glenn Butcher said the program, now totalling $61.5 million, had been given a greater focus on transforming businesses and delivering jobs for regional manufacturers.
"In the first three rounds, 40 per cent of Made in Queensland projects were based in regional Queensland. As Minister for Regional Development as well as for Manufacturing, I want to see that percentage grow," he said.
"I want Queensland to be Australia's premier manufacturing state."
"That's why Made in Queensland round four enables eligible regional manufacturers to access up to 75 per cent of their costs for projects to the value of $500 000 – up from 50 per cent, Mr Butcher said.
Member for Maryborough and Assistant Minister for Train Manufacturing and Regional Roads Bruce Saunders said Made in Queensland grants of between $50 000 and $2.5 million are available to manufacturers operating in Wide Bay and Burnett to become more internationally competitive and adopt innovative processes and technologies.
"The program also supports businesses looking to bring manufacturing activity to Queensland and employ the skilled staff they need," he said.
Member for Bundaberg Tom Smith said that the Made in Queensland program had a proven track record of delivering for the Queensland manufacturing industry.
"Over the first three rounds of the $46 million Made in Queensland program we've invested directly into our manufacturing sector, which is supporting 84 advanced manufacturing projects, generating over 1100 new jobs and underpinning $100 million in private sector investment," he said.
Member for Hervey Bay Adrian Tantari said that with another infusion of $15.5 million for round four we're going to see those numbers grow even further.
"If you're a manufacturer thinking about reshoring or onshoring manufacturing activities to Queensland which can create Queensland jobs and grow our economy, we encourage you to apply for Made in Queensland," he said.
Previous Made in Queensland grant recipients were quick to sing the program's praises.
Kingaroy's Plenty Foods Pty Ltd received more than $350,000 in 2019 to help bring to market a unique, high-quality source of cold pressed oil.
"The technology implemented has higher production yields, lower energy usage and also provides a safer work environment for our operators," said the company's Chief Executive Officer, Josh Gadischke.
"The improved finished product quality is sought after by our customers and has enabled us to access new markets," he said.
Queensland's manufacturing sector contributes more than $20 billion each year to the Queensland economy and provides jobs for more than 170 000 people.
The Queensland Government is building the state's manufacturing industry through the Advanced Manufacturing 10-Year Roadmap and Action Plan and initiatives such as Made in Queensland, Industry 4.0 programs, Design in Manufacturing and Women in Manufacturing events and workshops.
For more information on Made in Queensland and to make an initial application, visit www.rdmw.qld.gov.au/miq.
[ENDS]
Media contact: Andrew Churchill 0472 645 871 and Daniel Lato 0438 891 158