Qld's labour hire scheme stamps out rogues
Published Friday, 16 April, 2021 at 12:00 PM
Minister for Education, Minister for Industrial Relations and Minister for Racing
The Honourable Grace Grace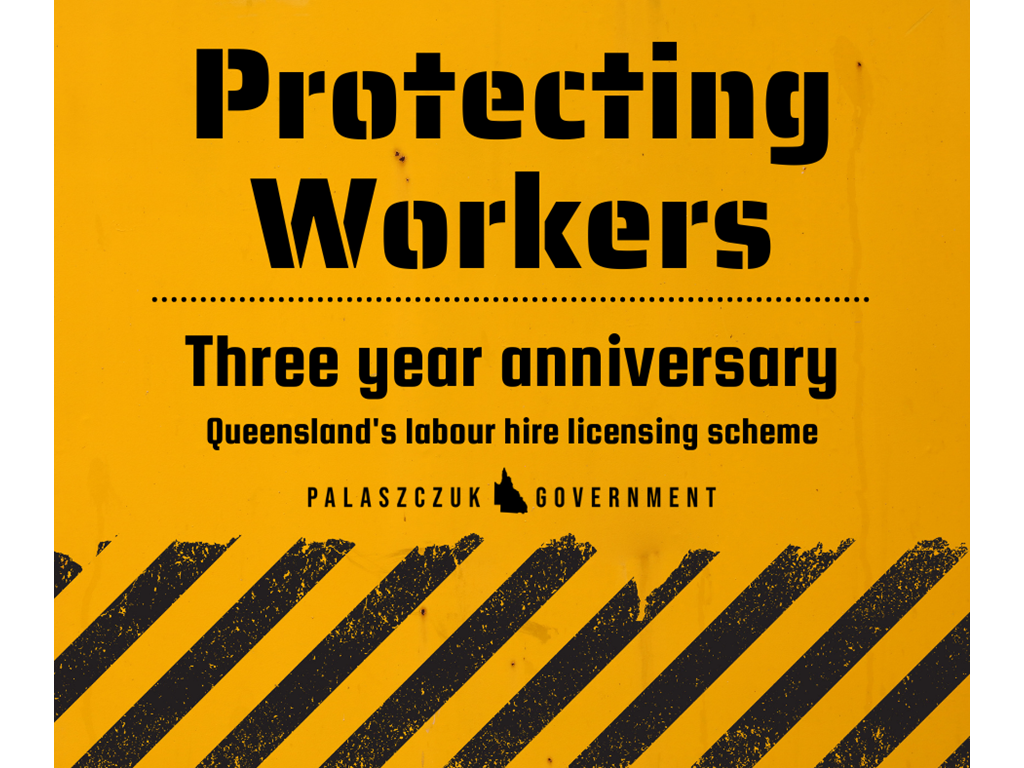 On the third anniversary of Queensland's nation-leading labour hire licensing laws, the state's Industrial Relations Minister has once again called for national action to protect workers.
Industrial Relations Minister Grace Grace said the evidence continued to underline the need for national action by the Morrison Government.
"In three years, compliance action has been taken against 650 labour hire providers in Queensland, ranging from cancelling licences to strict conditions on licences," she said.
"We acted three years ago on evidence that showed serious exploitation of workers and deplorable business practices by labour hire providers.
"Our nation-leading scheme continues to protect workers by clamping down on the rogue operators, as well as providing our 3350 legitimate operators the level playing field they sought.
Additionally, the scheme has meant our inspectors can work with agencies like the Australian Tax Office, Australian Border Force, the Fair Work Ombudsman and other Commonwealth, state and local government regulators, sharing intelligence and resources to tackle criminal activity and serious offences, such as wage theft and tax evasion.
Queensland introduced Australia's first labour hire licensing scheme three years ago. Since then:
255 licences have been suspended for non-compliance.

83 licences have been cancelled for non-compliance

251 licence applications have been refused or withdrawn

61 licences have been granted with conditions
As well 10 businesses and five company directors have been successfully prosecuted, with courts issuing a total of $820,000 in fines.
Ms Grace said Queensland continued to lead the way on labour hire in the absence of a national scheme and in the absence of national leadership.
"Before our new laws came in you had to have a licence to sell a car and you had to have a licence to sell a house but not to sell labour," she said.
"Legitimate businesses were sick and tired of being undercut by these dodgy operators and their unlawful practices – they wanted them stomped out, full stop.

"The only way to put an end to this kind of appalling exploitation was to introduce a proper labour hire regulation scheme.
"The Palaszczuk Government did just that - and it's time for national action to protect all Australian labour hire workers."
More information on the scheme is at https://www.labourhire.qld.gov.au/
[ENDS]