Time to colour-in for farm safety
Published Monday, 19 April, 2021 at 05:00 AM
Minister for Education, Minister for Industrial Relations and Minister for Racing
The Honourable Grace Grace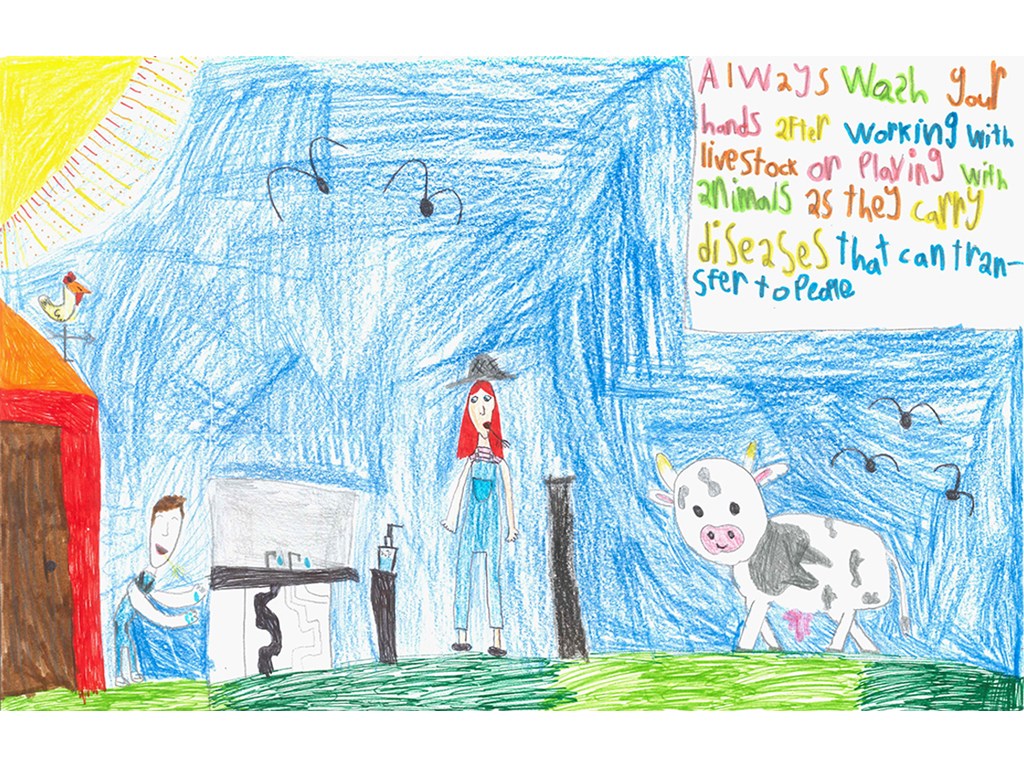 April 2021 calendar: Daisy Dobbin, Year 3, Charters Towers School of Distance Education
Queensland primary school students are being asked to crack out the colouring pencils again to help save lives on farms.
Industrial Relations Minister Grace Grace today announced that entries are now open for the Farm Safety Calendar competition, which gives young artists an opportunity for their artwork to be published in the 2022 calendar.
"The 12 winning entries proudly hang in homes, workplaces and businesses across Queensland, reminding Queenslanders of all ages to work and play safely on farms," she said.
"It's a great way to get kids thinking about safety and then having important messages prominently displayed throughout the year.
The agriculture industry employs around three per cent of Queensland's workers and accounts for more than 30 per cent of workplace deaths.
"Farm vehicles, sometimes involving children, figure in a large proportion of those incidents.
"The numbers aren't great and that's why we are raise awareness among school children, their families and their communities to help buck the trend."
This year's Farm Safety Calendar competition asks students to draw and colour a picture to illustrate one of a range of farm safety messages about electrical safety, animal safety, tractor and machinery safety, quad bike safety, water safety, and health and wellbeing.
The annual competition has been running since 2015 with almost 6500 Queensland kids having entered over the past six years. The winners in the current 2021 calendar were selected from more than 1500 entries.
The 12 winners receive a $250 gift voucher and $500 for their school.
Entries close on Friday 25 June, with the winners to be announced in September.
For more information visit worksafe.qld.gov.au/resources/campaigns/farm-safety-calendar-competition
[ENDS]