BRIGHT SPARKS START ENERGY CAREERS
Published Friday, 26 February, 2021 at 12:07 PM
Minister for Energy, Renewables and Hydrogen and Minister for Public Works and Procurement
The Honourable Mick de Brenni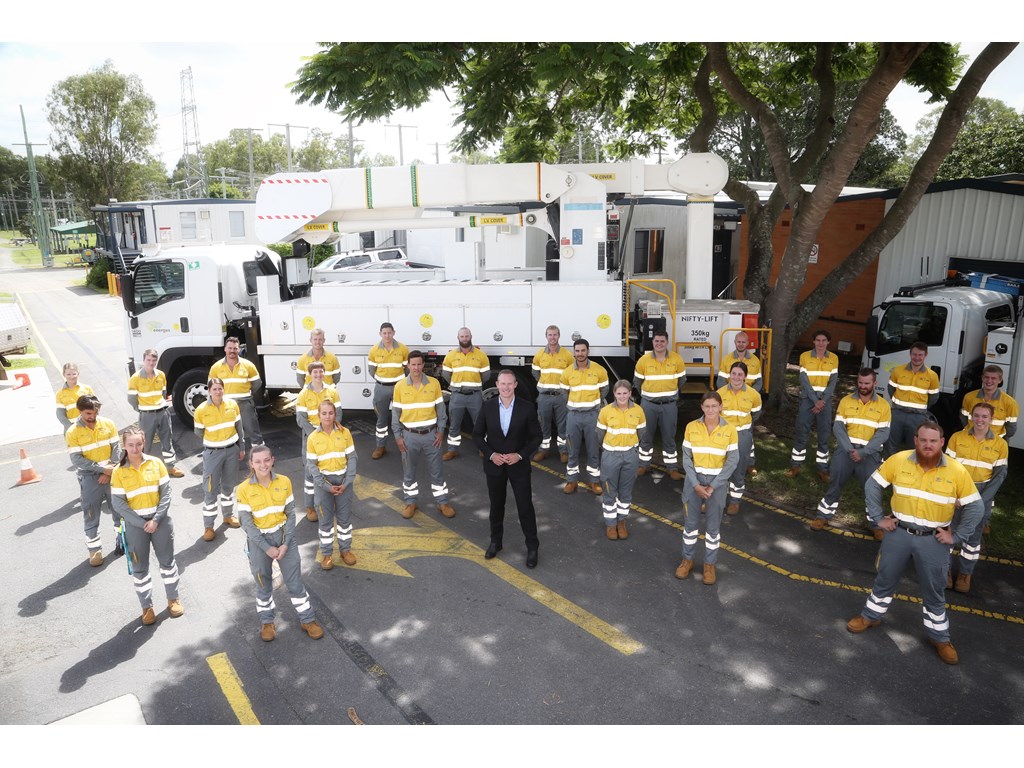 Minister de Brenni visits the Ergon and Energex training depot and Rocklea to meet some of the company's 88 new apprentices
Queensland's publicly-owned energy businesses are sparking new career opportunities for veterans, mature age students and school leavers to ensure Queenslanders continue to have safe, reliable power supply.
Minister for Energy, Renewables and Hydrogen Mick de Brenni said 117 apprentices and trainees would be taking up the tools, learning valuable skills in depots and power stations across the State.
"Getting on with the job of delivering Queensland's plan for economic recovery means ensuring Queenslanders get the opportunity to secure a trade that will set them up for life," Mr de Brenni said.
"With the support of RSL Queensland, Energy Queensland have taken on nine ex-service personnel who are now on their way to connecting and maintaining energy assets across the state.
"Queenslanders are grateful for the service of these brave men, who will continue serving Queenslanders on a different frontline - maintaining our critical energy assets.
"As they transition back to civilian life, they will be training to become linespersons, electricians and cable jointers in Oxley, Geebung, Southport, Maroochydore, Berrinba, Toowoomba and Townsville depots."
Minister de Brenni said this year had seen a record 35% female apprentices starting their careers with Queensland's energy network.
"Safe, secure jobs should be jobs for all Queenslanders, so it's important that more women are given roles in this traditionally male-dominated industry," he said.
The apprentice roles include communications technicians, linespersons, underground cable jointers, electricians and boilermakers as well as business and warehousing operations trainees.
"From Cairns to Rockhampton, Brisbane, Toowoomba and Chinchilla, these apprentices will help Queensland power ahead to 50 percent renewables, while also ensuring their friends, family and communities continue to enjoy reliable electricity.
"Eighty-eight apprentices will learn the ins and outs of how the electricity supply industry works at Queensland's publicly owned energy distributors Energex and Ergon.
"Six apprentices will have the opportunity to work across Powerlink's 1,700km transmission network.
"Twenty apprentices are joining the energy generation workforce and will be working at power stations operated by CS Energy and Stanwell.
"Later this year, Queensland's dedicated clean energy company – CleanCo – will be taking on three apprentices that are expected to start work in the third quarter of 2021," Minister de Brenni said.
ENDS
Media contact: Rosie Gilbert 0466 834 330