Road transport drives recovery and advanced manufacturing jobs
Published Friday, 05 February, 2021 at 02:14 PM
Deputy Premier and Minister for State Development, Infrastructure, Local Government and Planning
The Honourable Dr Steven Miles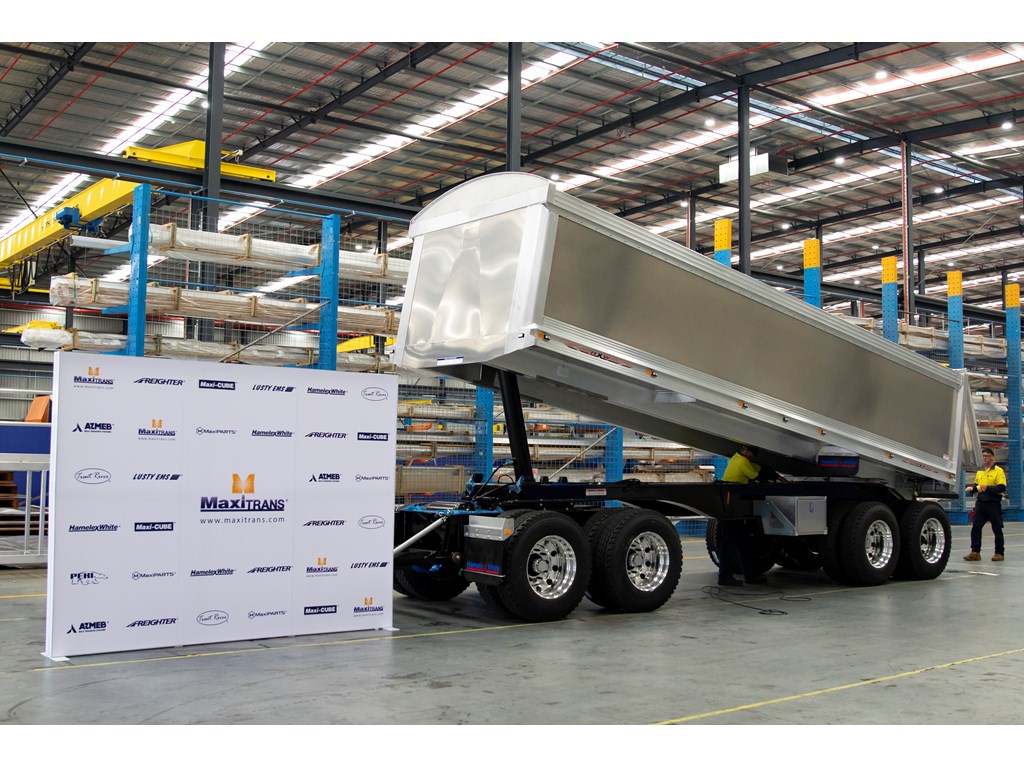 Leading Trans-Tasman semi-trailer maker MaxiTRANS today opened a new advanced manufacturing facility in Ipswich, creating up to 70 new jobs thanks to Queensland Government support.
Deputy Premier and Minister for State Development Steven Miles said the Palaszczuk Government was providing support to manufacturing businesses right across Queensland to grow and create more local jobs, through programs like the Advance Queensland Industry Attraction Fund.
"We have helped MaxiTRANS to shift up another gear and bring more business to Queensland by establishing this state-of-the-art facility at Carole Park," Mr Miles said.
"To continue our recovery from COVID-19, we need to secure the manufacturing industries and the skills needed for the jobs of the future
"Thanks to the Queensland Government's Advance Queensland Industry Attraction Fund, this expansion will lift our state's advanced manufacturing capabilities and drive jobs.
"The existing workforce is anticipated to double, with the current 70 staff moved into the new facility and up to 70 new operational jobs expected to be created over the next five years.
Member for Jordan and Assistant Minister for Treasury Charis Mullen said the funding had seen MaxiTRANS move into a bigger and better facility with advanced manufacturing practices and more local jobs.
"As the largest manufacturer of heavy-duty transport trailers in Australia and New Zealand combined and a leading provider of parts and service, MaxiTRANS knows how to keep industry moving," Ms Mullen said.
"This new facility means more local jobs, as well as exciting opportunities for local TAFEs and universities to work with MaxiTRANS to provide specialised in-house training and skills development programs.
"Construction of the new purpose-built facility also created 64 jobs."
MaxiTRANS Managing Director and CEO Dean Jenkins said the new facility was an exciting expansion for the company, its workers and customers in industries including agriculture, mining, construction, waste management and bulk, as well as the food and grocery sector.
"Our existing facility in Richlands predominantly made bulk transport trailers," he said.
"With the help of the Queensland Government, we have a new facility that will give us more scope and flexibility to expand our Australian manufacturing capability, as well as further bolster our aftersales support here in Queensland.
Mr Miles said the trucking industry plays a vital role in the transport of essential products, from food to medical equipment, test kits, and masks.
"I also take this opportunity – on behalf of all Queenslanders - to thank the industry for keeping supply chains going during this pandemic," he said.
"There is no doubt logistics will continue to play a key role in supporting long-term economic recovery.
"This targeted support is part of our plan to Unite and Recover and support Queensland jobs and industry through the COVID-19 pandemic."
Photos can be downloaded here: https://www.dropbox.com/sh/1p49dubdfqlsldl/AAByrDteRIBiL6LCc8mNdcwva?dl=0
ENDS
Media contact: Amy Hunter – 0423 651 484