Young Queenslanders kick goals with FairPlay
Published Thursday, 21 January, 2021 at 05:00 AM
Minister for Tourism Industry Development and Innovation and Minister for Sport
The Honourable Stirling Hinchliffe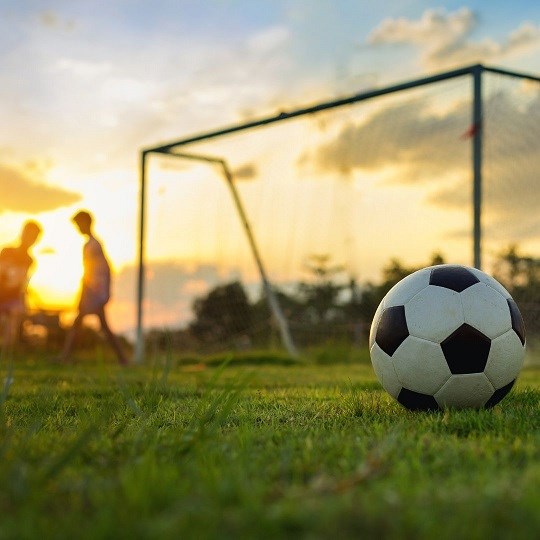 Thousands of young Queenslanders are about to kickstart 2021 by lining-up for their favourite sport or activity with round four of the Palaszczuk Government's FairPlay vouchers now open.
Sport Minister Stirling Hinchliffe said the Palaszczuk Government was investing $7.5 million to help pay the club registration fees of up to 50,000 young Queenslanders from low-income families.
"The Palaszczuk Government's FairPlay vouchers could be the difference for many kids between getting fit and active or spending the season on the couch," Mr Hinchliffe said.
"FairPlay reduces one of the barriers standing between some young Queenslanders making the team - the cost of joining a club.
"There are many sports and activities to choose from including cricket, tennis, football, basketball, netball, scouts, roller skating, equestrian, calisthenics, canoeing, BMX, cheer-leading and martial arts.
"We have more than 4,500 registered activity providers onboard across the state with a sport or activity to help young Queenslanders get involved in 2021."
Pimpama Mum Raquel Dwyer got her daughter Jazmyn into four weeks of Muay Thai lessons after last year securing a FairPlay voucher.
"I think it's a wonderful system and it helped a lot because sport can be expensive," said Ms Dwyer.
"Jazzy was able to have six to eight Muay Thai classes every week, lasting one hour each session.
"The cost was $76.50 per fortnight, so the FairPlay voucher covered four weeks of her lessons, so it was much appreciated and definitely helped."
Mr Hinchliffe said 55,760 FairPlay vouchers were redeemed in Rounds 1 to 3, beginning in mid-2019.
"All FairPlay activities with local clubs promote an active, healthy lifestyle in a COVID-safe environment," Mr Hinchliffe said.
Families with children aged 5 to 17 years may be eligible for FairPlay.
Parents or guardians should have a valid health care card or pensioner concession card with the child's name on it or be identified by a registered referral agent such as a youth worker or child safety officer.
Applications close on 17 March 2021 unless vouchers are exhausted prior.
Vouchers should be presented to activity providers by 12 May 2021 and be redeemed by providers by 26 May.
"This year, the Palaszczuk Government's FairPlay vouchers could be the key to unlocking the athletic and strategic potential of Queensland's future stars of the mat, court or field," Mr Hinchliffe said.
"With FairPlay, it's worth giving it a go."
To apply or for more information, visit www.qld.gov.au/fairplayvouchers
Media: 0427 475 089