Smart ticketing touches on for the first time on Gold Coast
Published Friday, 11 December, 2020 at 08:00 AM
Minister for Transport and Main Roads
The Honourable Mark Bailey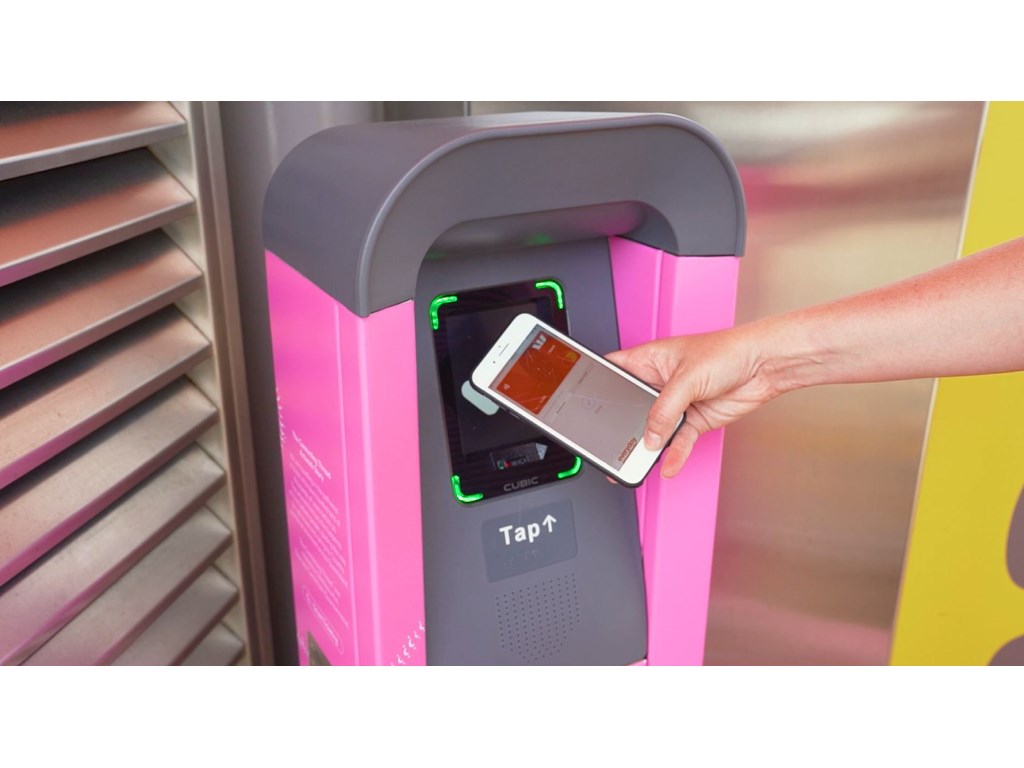 Gold Coast commuters will become the first in Queensland to be able to pay for trips using their smartphones, debit or credit cards and smart watches.
As part of the Palaszczuk Government's $371 million statewide smart ticketing project, recently-installed devices installed at Gold Coast tram stations will from Monday, December 14 trial MasterCard, AMEX and smart technology payment methods in addition to the existing go card and paper ticket system.
It marks a huge milestone for the trial, which is expected to rollout across Queensland over the next three years and brings ticketing in the sunshine state into line with other systems in Singapore, New York, Chicago and London.
"The Palaszczuk Government is building light rail to Burleigh, three new train stations on the Gold Coast and now Australia's sixth largest city will lead the way on new ways to pay," Transport and Main Roads Minister Mark Bailey said.
"Because of Queensland's strong health response to COVID-19, Queensland is good to go. And with thousands of interstate travellers expected to flock to the Gold Coast over the summer holidays, they'll now be able to travel on our iconic trams without having to use a go card.
"It's a huge coup for the city's $12 billion tourism and hospitality industry alongside our other tourism initiatives and our record $4 billion spend on Gold Coast roads and transport that'll support jobs as part of Queensland's economic recovery.
"As part of the ongoing trial, commuters will simply have to touch their MasterCard, AMEX or smart device to the ticketing machine before hopping on board a tram, and tapping off when they depart.
"TransLink staff will be on the ground throughout the trial to help commuters with the system and take on board any feedback.
"As we continue to develop the smart ticketing system, we hope to introduce more ways for commuters to be able to pay for their trip.
Commuters will be able to pay with their devices at any of the Gold Coast's 19 light rail stations:
Helensvale
Parkwood
Parkwood East
Gold Coast University Hospital
Griffith University
Queen Street
Nerang Street
Southport
Southport South
Broadwater Parklands
Main Beach
Surfers Paradise North
Cypress Avenue
Cavill Avenue
Surfers Paradise
Northcliffe
Florida Gardens
Broadbeach North
Broadbeach South
"Public transport bore the brunt of the global virus with patronage down 80 per cent at one stage, but we've kept services running and continued to invest in better public transport as commuters return to buses, trams, ferries and trains. Patronage is now back to just over 66 per cent of pre-COVID levels.
"We've frozen fares for 2021, and we'll keep building major public transport projects like Cross River Rail, light rail and upgrades to the Sunshine Coast line, so we can create jobs now and will support growing communities for decades to come.
Elements of the system were previously trialled on North Stradbroke Island, Innisfail, Bowen, Maryborough and Hervey Bay buses.
"Today's milestone means that in just three years commuters in Queensland will have one ticket system from Cairns to Coolangatta."
TransLink's Matt Longland said TransLink, G:link and technology partner Cubic were working together to deliver a better experience for our customers.
"We're getting a world-class system that has the same DNA as in London, Chicago and Vancouver and is configured to accept all major card types and chips," Mr Longland said.
"So far, Mastercard and American Express have signed on early to support Smart Ticketing which is great and we are hopeful that other major card networks will follow in the future."
G:link Chairman John Witheriff said the new system would make a significant difference to how their customers travel across the network.
"Whether it's local commuters catching the G: to and from work each day or the thousands of visitors we see travelling across our network, this new system will offer more choice and greater convenience to them all," Mr Witheriff said.
"Customers can continue to use their go card or purchase paper tickets as usual, and for those taking advantage of the new ways they can pay with Smart Ticketing, we are encouraging them to prepare early, present one card or device to pay with, and make sure they tap on and off with that same payment method."
For more information visit www.translink.com.au
Media contact: Francis Dela Cruz - 0420 592 078