Build-to-Rent developers locked in to boost affordable housing options
Published Saturday, 03 October, 2020 at 11:00 AM
Treasurer, Minister for Infrastructure and Planning
The Honourable Cameron Dick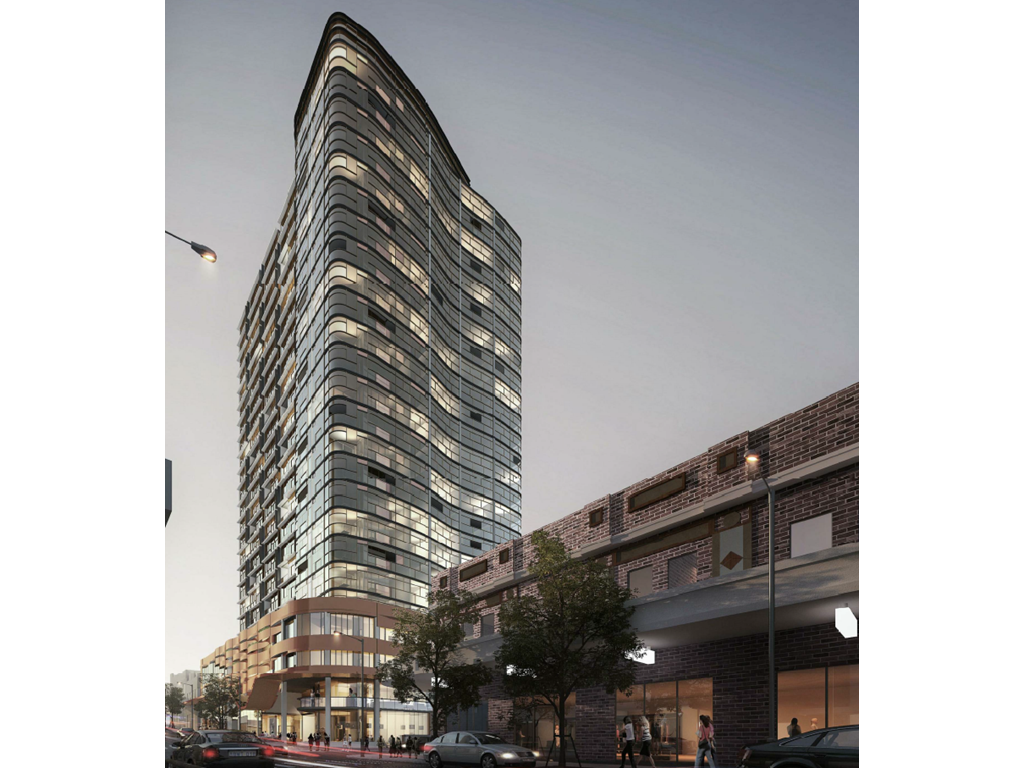 The Palaszczuk Government has secured agreement with two leading national builders to develop the first two affordable housing projects under the Build-To-Rent program.
Treasurer and Minister for Infrastructure and Planning Cameron Dick said the projects to be constructed in Newstead and Fortitude Valley by industry leaders Frasers Property Australia and Mirvac would create more than 400 jobs during construction.
"COVID-19 has shown the importance of providing stimulus to support the construction industry, and of ensuring Queenslanders have access to affordable housing," the Treasurer said.
"At a time when private investment and construction has slowed due to the pandemic, our Build-to-Rent initiative will support 440 full-time jobs over two years, in addition to ongoing jobs in the operation of the long-term Build-to-Rent developments.
"This is on top of our $100 million commitment to the Housing Construction Works for Tradies program as part of Queensland's plan to Unite and Recover for Queensland Jobs, which will deliver even more jobs and social housing right across Queensland.
"The Build-to-Rent properties in Fortitude Valley and Newstead will offer around 750 apartments in total, with up to 240 of the dwellings to be provided at a discounted rent.
"This will provide greater opportunities and improve the quality of life for Brisbane city workers and their families, who would otherwise be unable to afford to live close to their jobs."
Mr Dick said the two CBD fringe sites had been chosen based on proximity to amenities and major employment precincts.
"Frasers and Mirvac both have strong track records of delivering high quality construction projects here in Queensland and have been chosen following a competitive procurement process.
"Following the finalisation of designs for the two projects it is anticipated construction will commence in mid-2021."
The two sites are located at 210 Brunswick St, Fortitude Valley and 60 Skyring Terrace, Newstead.
Minister for Education and Member for McConnel Grace Grace said the two developments would provide long-term residential security for locals.
"Build-to-Rent will provide secure, long-term rental accommodation for tenants who don't necessarily qualify for access to social housing, but may struggle to live close to where they work.
"We will meet part of the rent cost for the affordable homes to allow a discounted market rate to be offered to eligible tenants like health and emergency service workers."
Frasers Property Australia's Chief Executive Officer Anthony Boyd congratulated the Queensland Government on facilitating the evolution this new asset class in the Australian market.
"This BTR project will set a benchmark in quality and a model which will encourage further partnerships between government and the private sector and stimulate institutional investment in this new asset class," says Mr Boyd.
"The outcome will be a greater diversity and supply of affordable rental housing and that's a positive thing for the community and the economy."
Mirvac's CEO & Managing Director, Susan Lloyd-Hurwitz said, "We are delighted at the opportunity to partner with the Queensland Government to facilitate the establishment and growth of the BTR sector as a viable long term property asset class in Queensland.
"And we are even more delighted to work with the Government on a model that could transform the provision of affordable housing for key workers such as nurses, teachers and police. The opportunity to provide Mirvac quality to a deserving group of renters is exciting and aligns perfectly with our purpose to reimagine urban life."
UDIA Queensland CEO Kirsty Chessher-Brown welcomed the announcement noting it was a much-needed initiative that will help kickstart investment in more diverse housing.
"Every Queenslander deserves a home, which is why we've been calling for support of Build-To-Rent. It's an asset class well suited to current economic conditions and a counter-cyclical economic driver," Ms Chessher-Brown said.
"This is initiative is a great way to provide affordable housing sustainably and in partnership with the private sector," she added.
Further information about the Pilot Project can be found here: https://www.treasury.qld.gov.au/growing-queensland/build-to-rent-pilot-project/.
Ends.
Media contact: Lesley Major 0419 288 284