Seasonal worker funding package part of Wide Bay economic recovery plan
Published Tuesday, 22 September, 2020 at 11:22 AM
Treasurer, Minister for Infrastructure and Planning
The Honourable Cameron Dick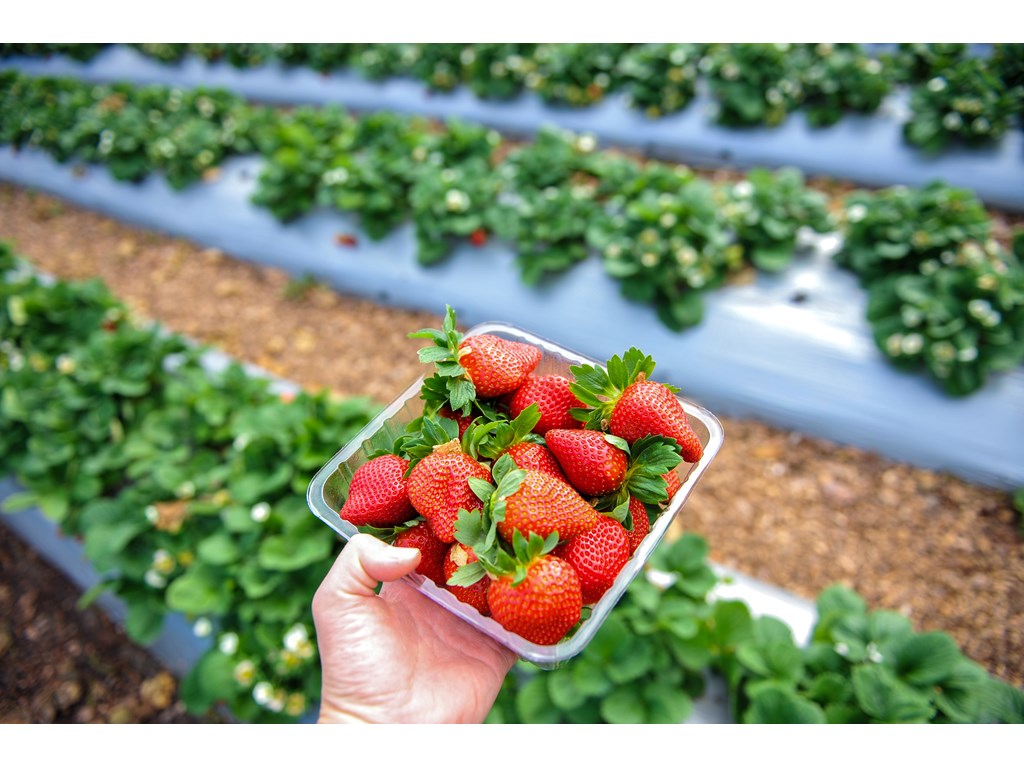 The Palaszczuk Government is backing Bundaberg farmers with a new $1.1 million funding package to get more seasonal workers onto farms.
Treasurer and Minister for Infrastructure and Planning Cameron Dick said the funding was part of the Palaszczuk Government's Wide Bay Regional Recovery Action Plan.
"As I have travelled across Queensland in recent months, the resilience of our traditional sectors like agriculture and mining has been great to see," the Treasurer said.
"But the necessary travel restrictions that have come with COVID, especially on international travel, have posed particular challenges for farmers in places like Bundaberg trying to source fruit and vegetable pickers.
This package of measures will address those challenges, ensuring Bundaberg can retain its title as one of Australia's great food bowls."
The Treasurer said a state-wide investment of more than $1.1 million will include:
Back to Work in Agriculture Incentive Scheme
A pilot scheme to encourage eligible Queenslanders to meet short-term labour shortage demands in agriculture, which includes payments of up to $1500 to assist with accommodation and transport costs associated with travelling and staying in remote locations.
#PickQld Campaign
A targeted campaign to connect seasonal workers, displaced Queensland workers and working holiday makers to employment opportunities in key agriculture regions like Bundaberg where demand for workers are high.

Queensland Agriculture Workforce Network (QAWN) support
Building on the established Network to deliver local solutions to workforce issues, in collaboration with industry groups and local governments, to encourage, place and keep Queenslanders in agricultural work.
Executive Director of Berries Australia Rachel Mackenzie said the berry industry welcomed the announcement to incentivise local workers to work in seasonal jobs in the regions.
"As an industry we are concerned about worker shortages over the next 12 months and we appreciate the government's foresight in setting up a scheme to attract Queenslanders to the regions," Ms Mackenzie said.
Growcom Policy and Advocacy Manager Richard Shannon said the incentive scheme would help address the looming seasonal worker shortage in Queensland.
"Ensuring we have enough workers to help with the harvest over the coming months will require us to explore all our options," Mr Shannon said.
"Attracting more Queenslanders to our industry by offsetting their travel and accommodation costs must be explored, and if successful will mean our farmers can continue to supply great Queensland produce all across the country."
The Treasurer said the funding package would support up to 500 jobs and ensure our thriving agriculture sector remains a vital part of Queensland's recovery.
"Primary industries account for more than a quarter of businesses across our rural and regional areas, and more than half in some key production areas, partly or entirely supporting the employment of about one in seven Queenslanders.
"Each week, new economic data shows that states with strong borders like Queensland are having the strongest recovery.
Tourism data shows that accommodation occupancy rates in Bundaberg and the North Burnett 30 per cent higher than they were a year ago, a strong endorsement for our "Good to Go" tourism campaign.
"In total our plan for Wide Bay is already supporting 3400 jobs, with more to come.
"Today I am also announcing an additional $1 million to enable the construction of the initial stage of a common user bulk storage and trial shipment facility at the Port of Bundaberg."
This comes on top of recent initiatives announced for the region including:
Bundaberg to be the home of Queensland's first Large Air Tanker as part of a five-year contract to tackle blazes from the Whitsundays to the New South Wales border

Ongoing construction of the $60 million Rheinmetall NIOA Munitions facility in Maryborough, supporting 90 construction jobs and around 100 advanced manufacturing jobs once operating

The 1200MW Forest Wind farm, which would support 440 jobs during construction

Selecting a preferred site for a new Bundaberg Hospital on the Ring Road
The Treasurer said Wide Bay was also well-placed to benefit from extensions to tax relief and from two new funds announced as part of the COVID-19 Fiscal and Economic Review.
"The Palaszczuk Government has so far invested more than $8 billion on initiatives to support business, industry and households in response to the COVID-19 pandemic to help keep our economy moving and Queenslanders in jobs," he said.
"The Renewable Energy Fund and Backing Queensland Business Investment Fund I announced earlier this month will see investments directly in commercial businesses and projects designed to generate jobs in places like Bundaberg, Maryborough and Hervey Bay."
The Wide Bay region has already benefited from other Government's $8 billion-plus economic recovery initiatives including rebates off business and domestic utilities bills and a new $5000 regional home building grant.
Other support has included $26.2 million in Works for Queensland funding provided to Wide Bay councils, supporting almost 700 jobs.
Some 221 mostly small Wide Bay businesses have also accessed a total of $33 million in COVID-19 Jobs Support Loans supporting more than 2600 local jobs and $2.2 million in Small Business Adaption Grants.
Download the Wide Bay Regional Economic Recovery Plan and learn more about the Palaszczuk Government's strategy for the region.
ENDS
Media contact: Lesley Major 0419 288 284