Queensland COVID-19 - Saturday September 12 to Friday September 18: Locally made PPE, border to reopen to ACT, more international arrivals
Published Friday, 18 September, 2020 at 05:15 PM
Premier and Minister for Trade
The Honourable Annastacia Palaszczuk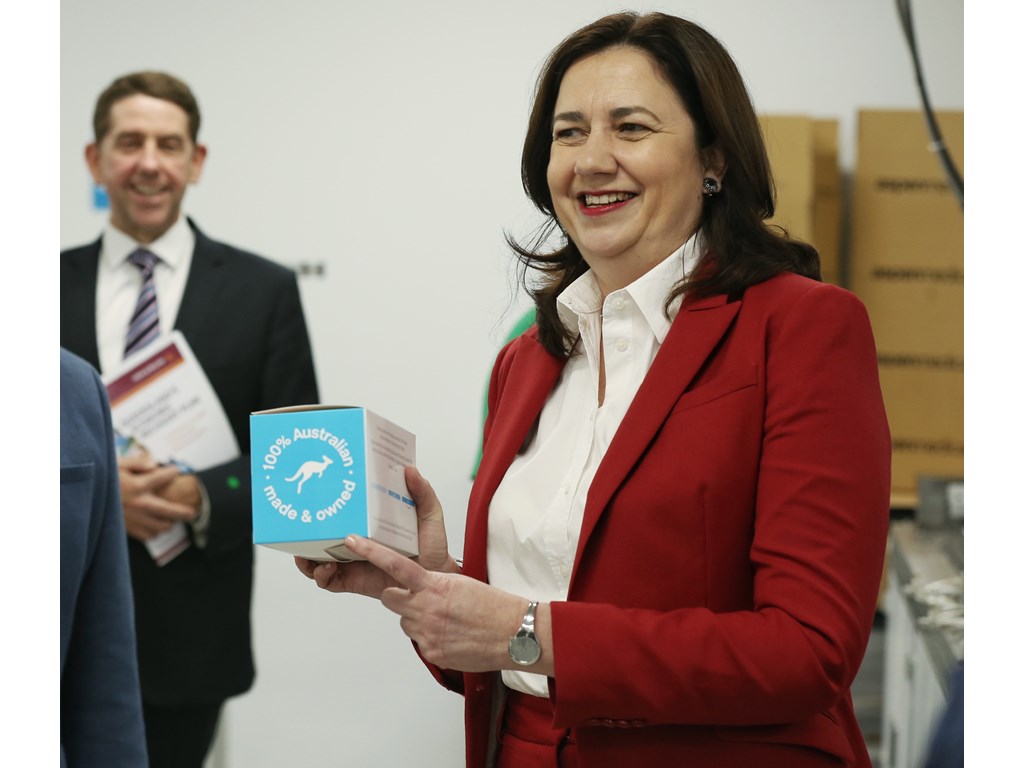 Premier Annastacia Palaszczuk and Treasurer Cameron Dick at Aspen Medical announce a target of 25 per cent of Government purchased PPE to be Queensland made
More COVID-19 PPE supplies will be sourced locally, travel will soon be permitted from the ACT and more international arrivals will be accepted, after a week in which new COVID-19 cases were kept below 10.
5 new cases were reported from Saturday to Friday, leaving 25 active cases, 1,112 recovered and a total of 1,150 as at Friday September 18.
Premier Annastacia Palaszczuk announced a target of 25 per cent of PPE bought by the State Government to be made in Queensland, while a new PPE testing facility would be established at Meadowbrook.
"While our immediate priority is making sure we're keeping our frontline health professionals safe with the PPE supplies we currently have, it is also critical to build supplies for the future," Ms Palaszczuk said.
Meanwhile Queenslander borders will reopen to the ACT from 1.00am next Friday, September 25.
And from Monday week, Queensland will increase its weekly intake of international arrivals by 200, increasing to an extra 500 by the following week, taking the weekly total to 1000.
Also this week:
An Ambulance Service pop-up testing clinic will assist in identifying potential cases.

A moratorium on commercial lease evictions has been extended to the end of 2020.

A recruitment campaign will address a COVID-caused labour shortage in agriculture.

Health staff fighting COVID-19 will be recognised in Heroes Week and with extra leave.
CASES – by Health District – as at September 18
Active: 25 Recovered: 1,112 Total: 1,150 Tests: 1,054,583
ANNOUNCEMENTS THIS WEEK