Queensland COVID-19 – Saturday August 29 to Friday September 4: Mental health, tourism support and cross-border arrangements
Published Friday, 04 September, 2020 at 05:15 PM
Premier and Minister for Trade
The Honourable Annastacia Palaszczuk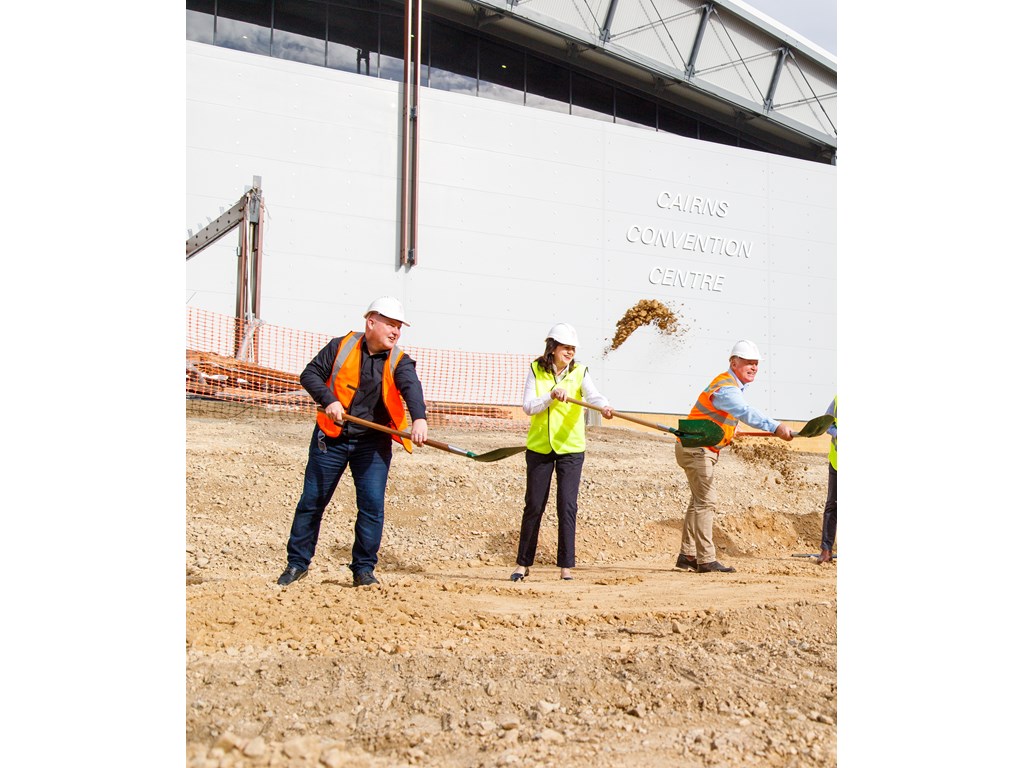 Member for Mulgrave Curtis Pitt, Premier Annastacia Palaszczuk and Member for Cairns Michael Healy as work starts on the expansion of the Convention Centre in Cairns where the Premier this week unveiled the latest tourism support package. .
Tourism recovery funding, mental health and family violence programs, and cross-border co-ordination have been the focus of Queensland's COVID-19 health and economic response this week as health officials continue to manage cases arising from a recent cluster.
15 new cases were reported from Saturday to Friday, with almost 90,000 tests conducted - leaving 25 active cases, 1,088 recovered and a total of 1,128 as at Friday September 4.
Premier Annastacia Palaszczuk said that was encouraging.
"Well done Queensland, and this is exactly the hard work of everybody that's getting us to this point," Ms Palaszczuk said.
"But of course, we know that we're still not out of the woods yet, but I'm so pleased that we have got zero cases today."
The Premier and the Health Minister said a new unit and hotline will co-ordinate with families about cross-border health issues.
The specialist COVID-19 Healthcare Support Service will ensure thousands of interstate residents who access healthcare in Queensland each month are supported when they enter the state.
A new funding package will boost FNQ tourism as part of the COVID recovery strategy

A mental health campaign will help Queenslanders who have been impacted by COVID

More than $4 million in COVID funding will be provided for domestic violence counselling

Government support will boost flights Cairns-Gold Coast and Sunshine Coast-Adelaide
CASES – by Health District – as at September 4
Active: 25 Recovered: 1088 Total: 1128 Tests: 949,480
ANNOUNCEMENTS THIS WEEK